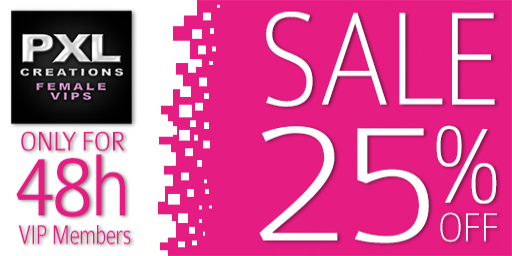 Starting tomorrow  on April 19th 12pm SLT, and lasting for 48 hours, PXL's latest line, Sophia, will be on sale for 25% off for VIPs!
Please be sure to wear your VIP tag to purchase Sophia at this special price!
Don't miss out on this gorgeous skin for a fantastic price, who knows when it will be on sale again!
You can take a look at some bloggish I did with the Sophia-Skinline here: