Finally she's here, the full release of "Sophia".
Hart Larsson introduced "Sophia" at last years "Around the World" event and now he released the full skin-line of "Sophia" in 8 skintones (Dark, Ebony, Olive, Tan, Sun Kissed, Light Tan, Natural and Pale.
"Sophia" comes with a huge pack of possibilities to mix'n match your perfect skin:
– 15 lip colors
– a full body freckle tattoo, a breast de-hancer (tattoo and shirt layer), a breast enhancer  (tattoo and shirt layer)
– a red brow tattoo, a blonde brow tattoo, a no brow tattoo
– a glove layer for prim nails
Also available: 15 eye make-ups, catch one by one or the fatpack, to create your own look with "Sophia".
I'm wearing the sunkissed-tone with the cat eyes, wine lips, lip gloss and full body freckles <3
Go and create your own "Sophia"
***teleport to [PXL]***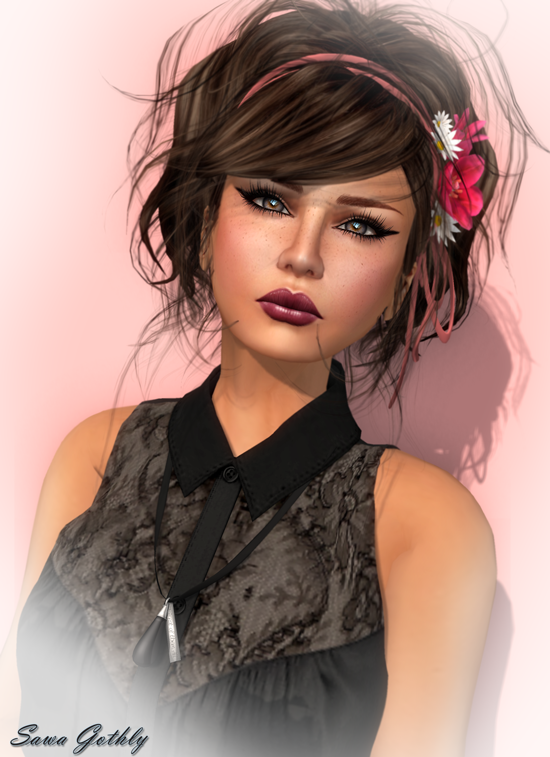 *other credits
hair by D!va@Collabor88
blouse by -tb-@Collabor88
necklace by {Cherry}@Zodiac