week 13 … wow !!!
When I read the next color was "Emerald", I immediately got one of my favorite clothes in my mind.
This dress by Azul is certainly not one of the newest, but I love it madly.
The feminine silouette and the sweep of the skirt makes it easy to … a EverGreen.
The simple silouette can definitely combined with slightly larger and heavier jewels.
An updo-hair is a must, a beautiful back can also delight !
for more informations … Luna Jubilee's blog !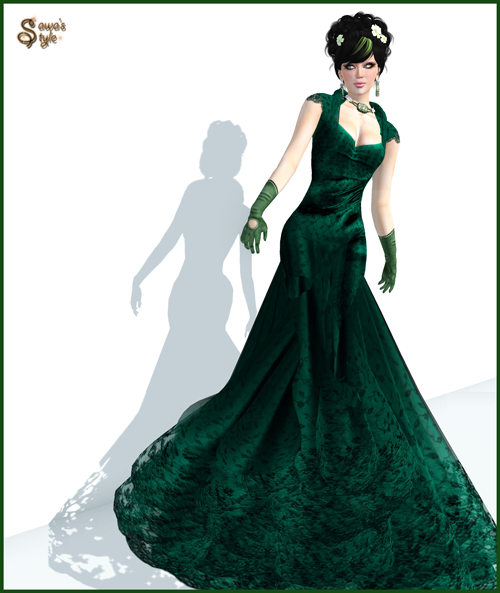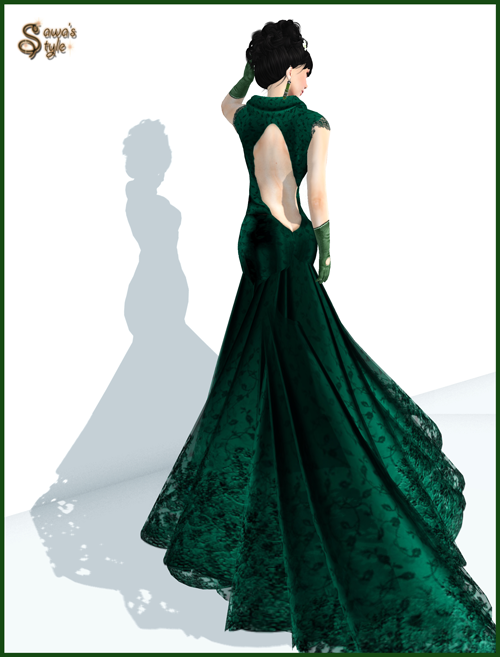 Body
Hair: "Amelie streaked raven" Truth
Skin: "Erika fair″ Belleza *group gift*
Outfit:
Gown: "Linda emerald" Azul
Accessoires:
Jewelry: "Sinra Set moss green" Mandala
Gloves: "Nif Nif Gloves forest" LeeZu
Poses:
"Model 300″  & "Model311" Everglow