Hyper Culture released a lot of stuff in the last days,
in my previous post I showed you the "Bloomer Pants" and the "Summer Tunics"
NOW … I'll show you some examples of the cute "Single Shoulder Denim Dress" !
The "Single Shoulder Denim Dress" is an incredibly cute dress
with some leather stripes at the bosom and sculpted skirt and belt.
If you wear it with Flip Flops or with your sexies Highheels,
it will definitely match the occasion, you want to wear it for ;o)
The dress comes in 12 colours, I'll show you 4 …
check out the other colours at the mainstore from
HYPER CULTURE!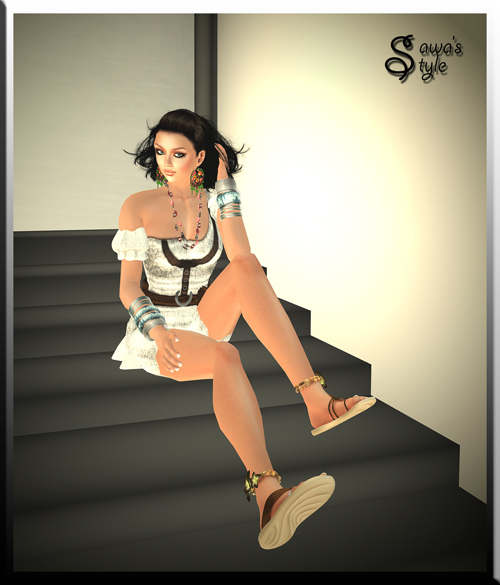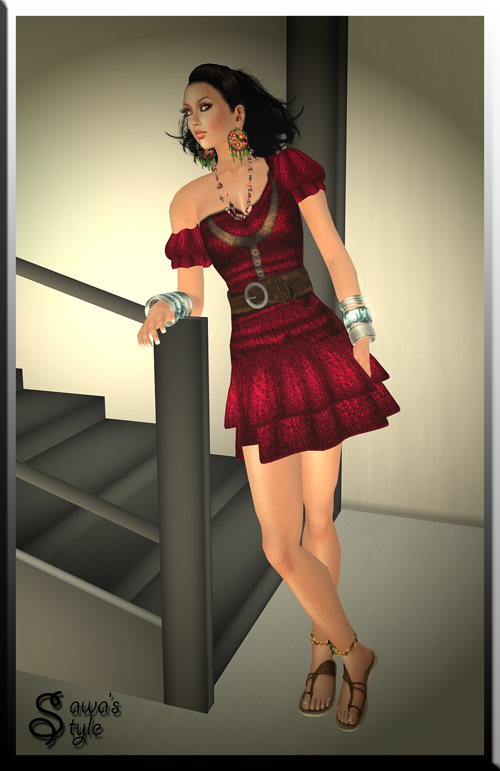 Body
Hair: "Tasha Hair" LAQ
Skin: "Lucy bronzed gloss hairbase pale" Lara-Skin
Outfit:
Dress: "Single Shoulder Denim Dress" Hyper Culture
Shoes: "Tropica Flip Flops Tiki Chai Mocha" +ADDiCTIA+
Accessoires:
Necklace: "Myrina Necklace red/brown Silver" Sigma ***Summer of Love Fair item***
Earrings: "Folk Green Drop Earring" Glow Studio
Bracelets: "Takara Bangle Blue stone" Mandala
Poses:
"Stairs Set" Reel