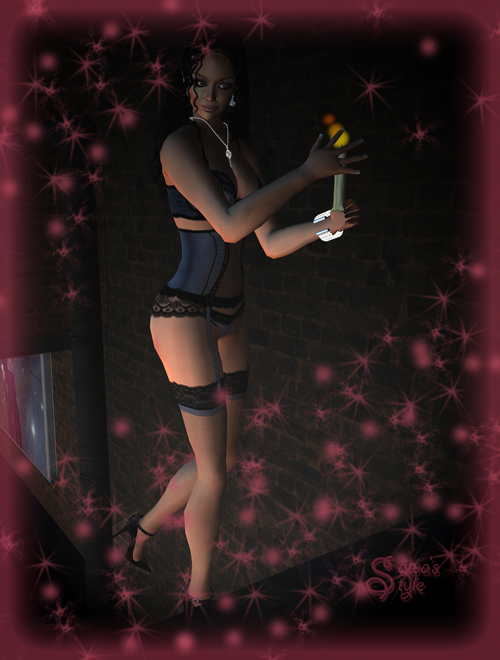 The Seduction lingerie, which is composed of lace, satin
and subtle fishnet elements, is versatile and rich in detail.
It is available in 5 different colors: purple, red, blue, black and white
and you can also get a fatpack at the mainstore of INDI Designs.
This lingerie is so sensuously and concurrent sexy !
Each set comes with following items on various layers:
2 bras, 2 corsets, 1 garter belt, 2 panties and one pair of stockings.
Moreover:
INDI Designs has it's own little shop at the LE.LOOK shopping-sim now ! ;o)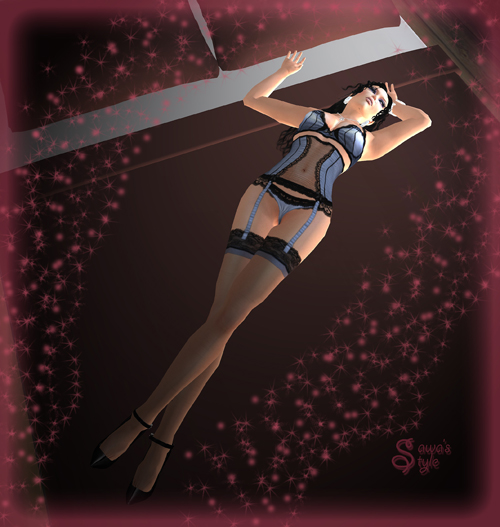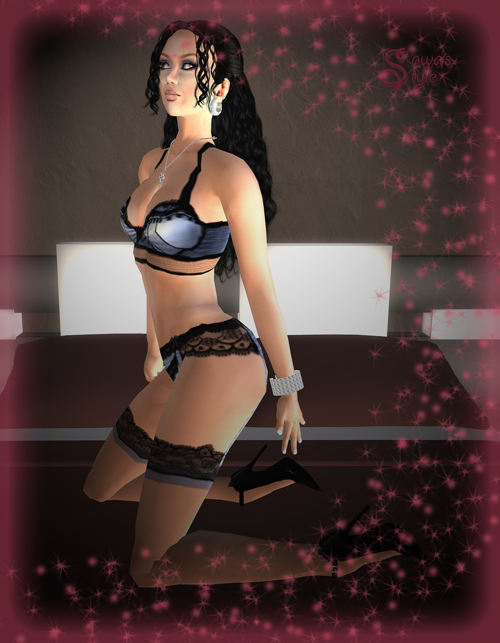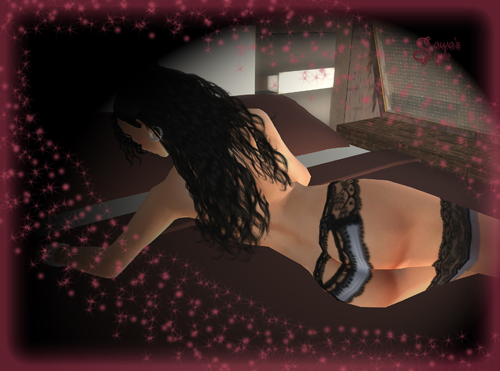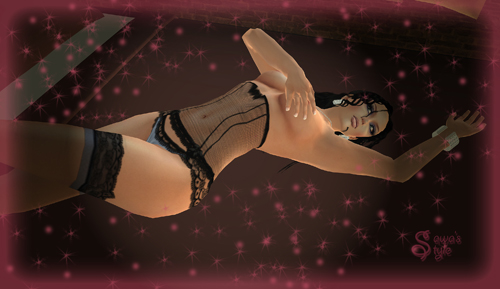 Body
Hair: "Amy Darker Browns Black" Jolie Femme
Skin: "Lucy blue gloss pale" Lara-Skin
Outfit:
Lingerie: "Sedcution blue" INDI Designs
Shoes: "Natasha Shiny Black Stilettos" Tesla
Accessoires:
Bracelet: "Julia Diamond Cuff" JCNY
Necklace: "Algerian Love Knot" Purple Rose
Earrings: "Crystal Hoop Earring White" Brillante
Poses:
from Essential Soul, LAP & Diesel Works
Pose with candle: "Candle in the dark" Baffle!