Pink Inc. is a brand new label on the grid in casual clothing and with really funky colors !
Pink Inc. has an inworld-store and is also represented at the marketplace if you want to make a gift.
I really like these new brand, I'm a jeans-whore, I have tons of them – SL and RL and these jeans are so awesome. I love the Janice-Jeans with these cute buttons at the legs !
Hurry and run the shop now ! :)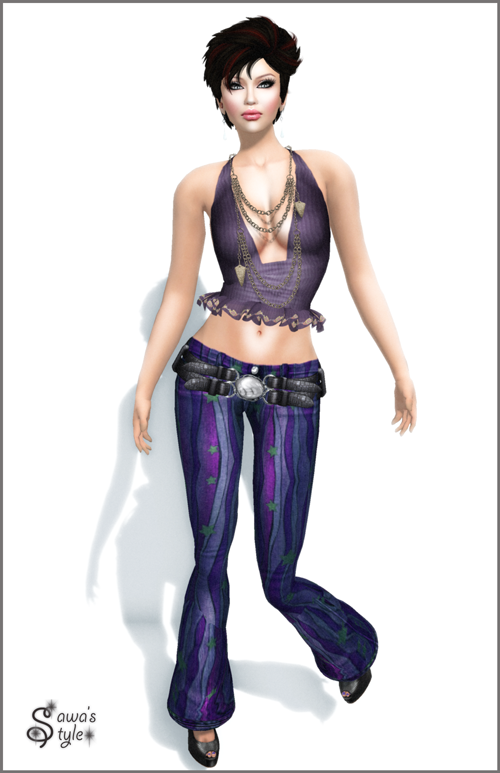 Pic #1
Body
Hair: "Toni Roots Sable-Mix" Exile **Dressing Room Blue**
Skin: "Aimee doll pale" Lara Hurley
Outfit:
*Top: "Sunny Halter Top Grape" Pink Inc. **NEW**
*Pants: "Trip Out Pants Purple" Pink Inc. **NEW**
Shoes: "Milano slingbacks Python-Black" YS&YS **NEW**
Accessoires:
*Necklace: "Tribus Oxidized silver" [CERES] **NEW**
*Earrings: "Drops of Rain Earrings" MOOD
Pose:
*"Model 404″ Everglow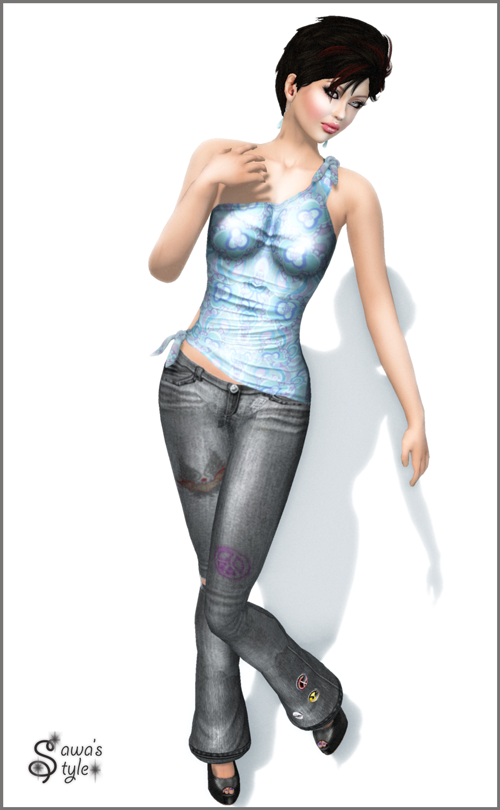 Pic #2
Body
Hair: "Toni Roots Sable-Mix" Exile **Dressing Room Blue**
Skin: "Aimee doll pale" Lara Hurley
Outfit:
*Top: "Hippy Tie Top Becky Blues" Pink Inc. **NEW**
*Pants: "Janice Bell Bottom Jeans Washed" Pink Inc. **NEW**
Shoes: "Milano slingbacks Python-Black" YS&YS **NEW**
Accessoires:
*Earrings: "Drops of Rain Earrings" MOOD
Pose:
*"Model 404″ Everglow
*promotional copies