So this weeks color is "Neon Carrot" … this color is very rare in my inv … so I have improvised :D
Next weeks it's "Ruby" somethin' between pink and red I think … we'll see how the other great bloggers deal with it. I think it will be more red for me … we'll see !
for more informations … Luna Jubilee's blog !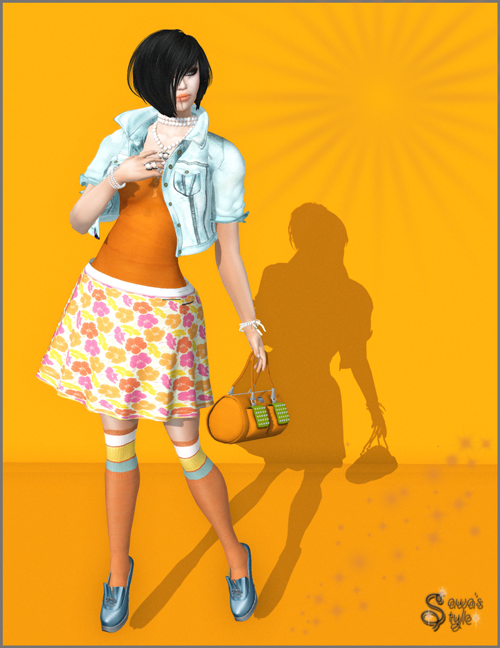 Body
Hair: "Inverted Pitch" LeLutka
Skin: "Skin_Paige_Warmth – Stained A2 (DB)" .ILLUSORY.
Outfit:
Jacket: "ShortJeansJacket washedblue" Aoharu
Shirt: "Hykova Buttoned Tank Burnt Orange" Whippet & Buck
Skirt: "Flirty Flower Skirt orange" Bang Bang
Shoes: "Wanderer Heels Sleet" Ingenue **One11 item – no more available**
Accessoires:
Bracelets: "Ribbons & Pearls bracelet Peachy Keen" Whippet & Buck
Necklace & Ring: "Parade Pearls" MOOD
Bag: "Studded Satchel orange" A-BOMB
Piercings: "Flirt – full face" Tart
Pose:
"Berrylicious 8" Diesel Works