I'm not sure if I've done the color so well at this week, … hmmmm :D
However, it brings much fun to create a new look each week – but which color will be next ?
It's … Olive, a color I'm totally sure I have tons in my inv ! *hope so*
for more informations … Luna Jubilee's blog !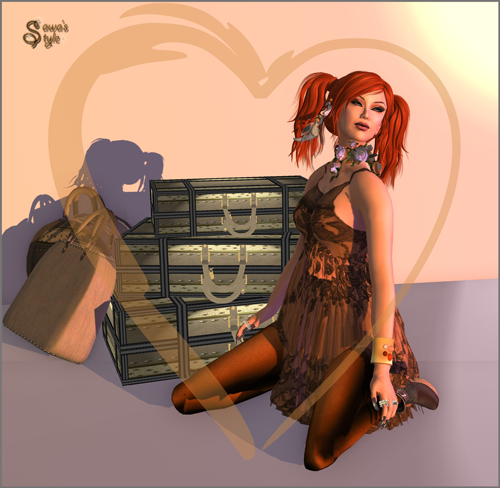 Body
Hair: "Cleo orange" Truth
Skin: "Linda G3 NAT DarkLips" [PXL]
Outfit:
Dress: "Anime Tangerine" somapop **old hunt item**
Leggings: "Opaque Orange Leggings" Miamai
*Shoes: "Organika Boots Black Denim Brown" +ADDiCTIA+
Accessoires:
Hairpiece: "Ploom Zen Tan" Grixdale **old Stumblebum item**
*Bracelet: "Stone Cuff gold orange" EarCandy
Necklace: "Arwen Choker orange" La Forgia Jewels
*Nails: "Nail Ottava Gold" U&R Dogs
Poseprob:
"GoGo Vacation" Virtual Props & Poses
*promotional copies