A few days ago I blogged already some of the jewelry sets from the Milli Store. Milli had sent me four new sets that I wanted to show you today.
I love this jewelry, streamlined and elegant and with a little "bling bling" – and good must not be expensive. After my first post about the Milli Store, I got IM's from astonished readers that the jewelry would not be so expensive as thought. So I've decided to list the prices in this post to make clear, that Milli Store is a high quality jewelry-store with affordable prices.
The heart necklace with the letter "alphabet" (all letters are available) costs L$ 120, "moonlight" with the beautiful colored stones L$ 180, the "spider" set L$ 90, and the wonderfully delicate curved set of "fantasy" L$ 250.
#1 "alphabet", #2 "spider", #3 "moonlight" & #4 "fantasy"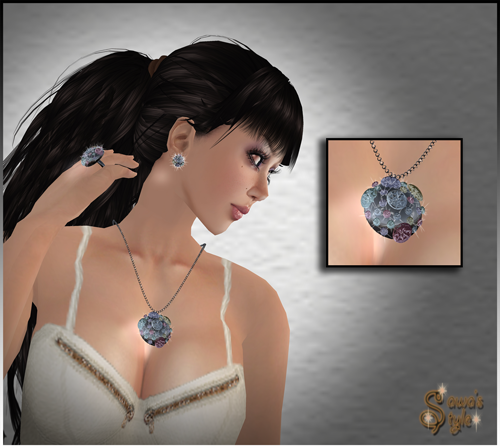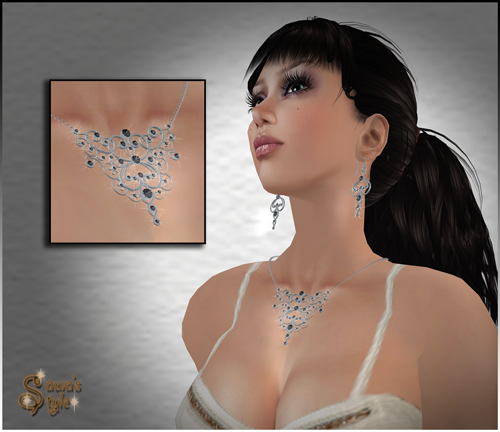 *other credits:
hair from Amacci
skin from Mynerva
top from R.icielli (TDR)