Glam Affair has a mini hunt at the mainstore !
Glam Affair has placed four little bags with exclusive versions of the new Jadis skin, an exclusive dress, two hair pieces and four (2 female 2 male/unisex) poses+prop.
Each bag is marked to 15L$ so you can have a brand new look for only 60L$!
The hunt will end on Sunday 19th.
Find them all and complete the [N] [E] [R] [O] hunt!
<<<teleport to Glam Affair mainstore>>>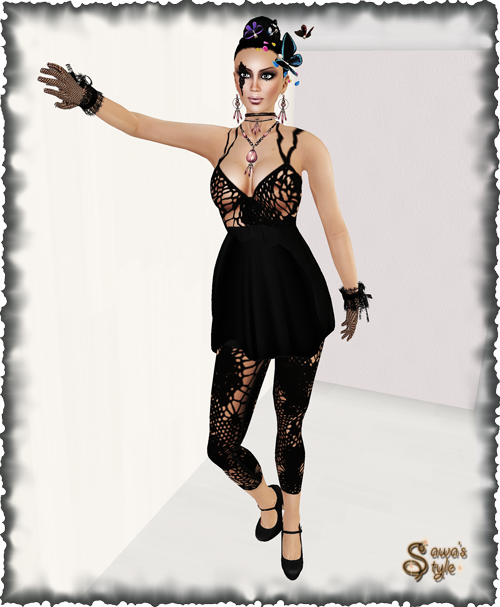 Body
Skin: "[Nero] Hunt –  Jadis – a – hairbase" Glam Affair
Hair: "[Nero] Hunt – Hair piece 1 – black" Glam Affair
Outfit:
Dress incl. tights: "[Nero] Hunt- Hela Dress" Glam Affair
Heels: "Pow Pumps Black" LeLutka
Accessoires:
Jewelry: "Soul Jewelry Set Rose Pink" Mandala
Cuffs: "Crown Lolita Cuffs Black Set" +ezura+
Gloves: "Fishnet Black Short" *Sheer*
Hairpiece: "Skellyflies" Canimal
Pose/ Poseprob:
"[Nero] Hunt Model Pose Room & [Nero] Hunt – ModelPose_2(M)" Glam Affair