As advertised:
also a new hair from EMO-tions "EVE II".
This is such a beautiful flowing hair – absolutly powerful and sexy !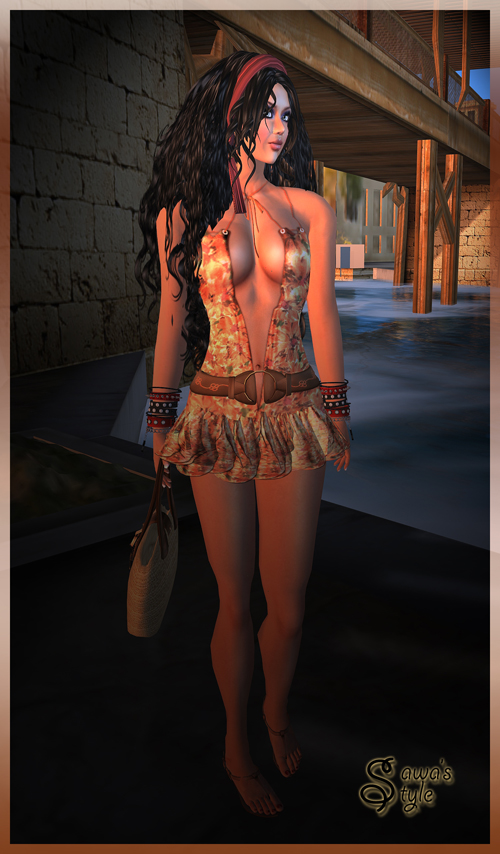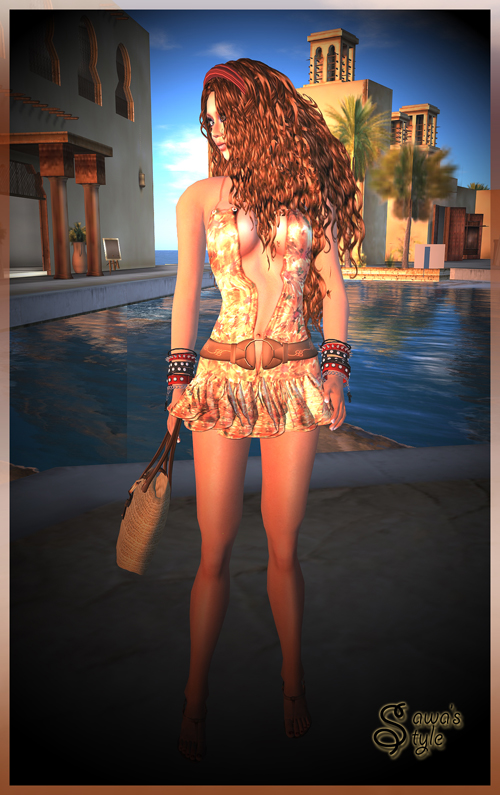 Body
Hair: "EVE II brown & black" EMO-tions ***NEW****
Skin: "Sophie tan" Lara-Skin ***Sommer of Love Fair item ***
Outfit:
Dress: "Misses Jones" aDIVA Couture (incl. bag)
Shoes: "Thong Sandal natural" Coco
Accessoires:
Bracelets: "Tempted Bangles – Sangre" Ticky Tacky
Poses:
"Sara 03", "Sara 04",  "Sara 5" & "Sara 10" doll.