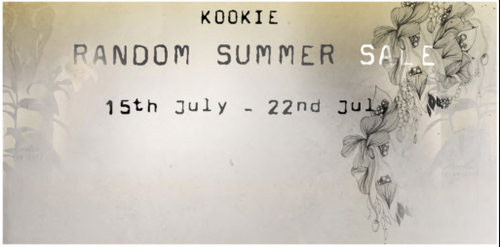 In order to shower with summer new stuff , Kookie is having a random summer sale outside the Kookie store.
Kookie just put out anything pointed at hence the random summer sale!
It will go on for a week till July 22nd and the items on the picnic tables are marked down to 50L.