… Who doesn't wish that RL would be as easy as SL?
I for one would love to redecorate my home as steady as I do it in SL. Quickly packed a few things back to my inventory, rezz new, and it all looks different!  I really love backyards and small gardens which are lovingly moved in the right light. Since we moved we have a small backyard and I'm so in love with it ! Okay, if you come from northern Germany as I do, you must always have a contingency plan, so roofing or relocate everything quickly inside. Currently my SL home is quiet and peaceful, located in the middle of a forest. Let's see how long it lasts.
What kind of decorator are you? Are you rather be constant or erratic?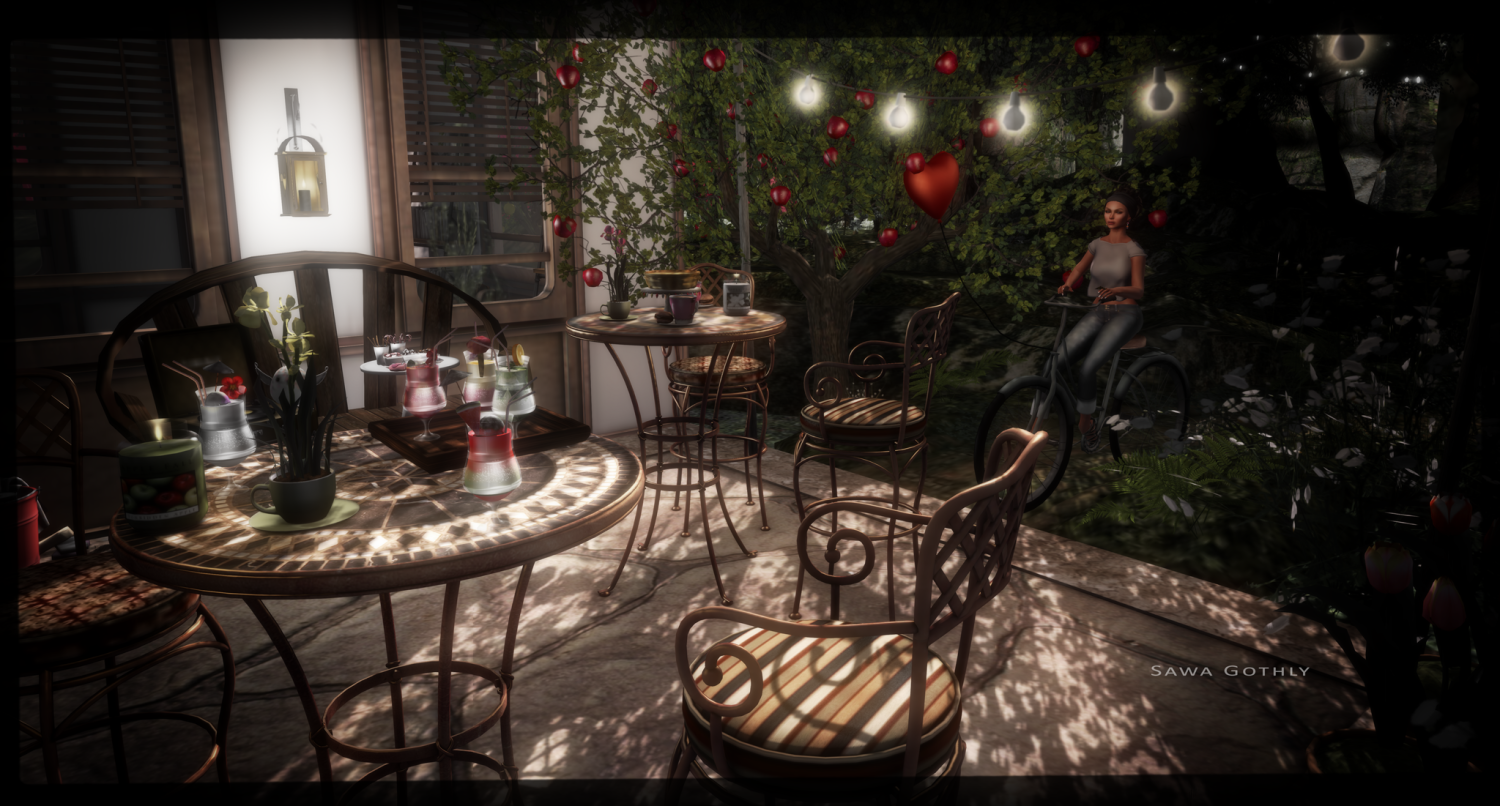 ***click pic for bigger size***
things I used:
house by Scarlet Creative
apple tree by [DDD]
tables and chairs by Trompe Loeil
porch ground by Trompe Loeil
cleaning stuff by Second Spaces
flower-potties at tables by [ARIA]
wall lamp by LISP
cocktails by Miyu Adder (available at Okinawa Summer Festival)
candles at table by Apple Fall
cup and macarons by LISP
apple pie by vespertine
tulips by Organica
landscaping (paths, trees etc.) by Studio Skye