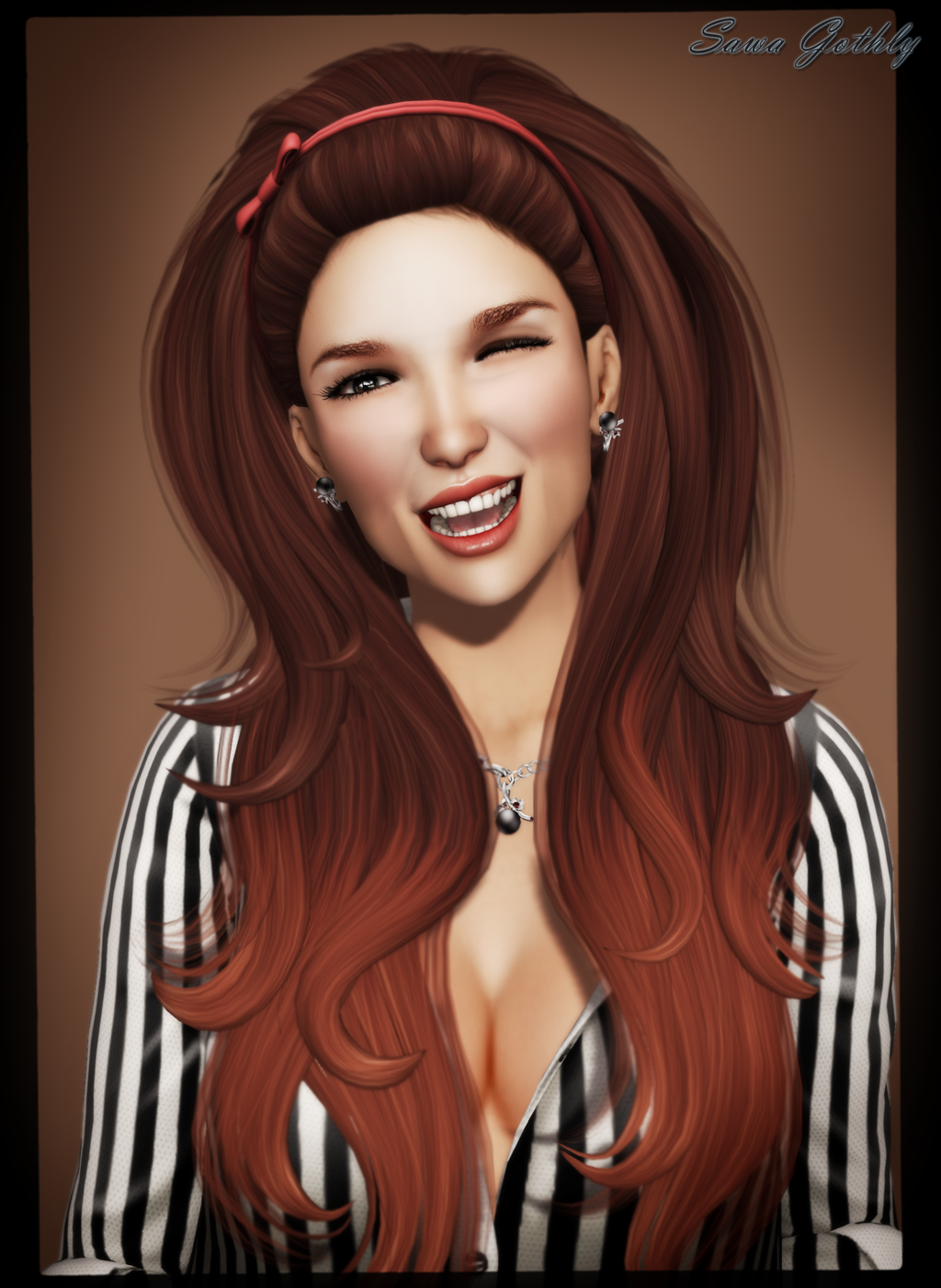 I'm in !
Mesh Heads … pro and cons … a long time I was thinking if I dare the experiment or let it rather be.
Finally … I have dared and I'm totally thrilled! Many demos have found their way into my virtual wardrobe and after much deliberation, it has become the head of SLink "Emma".
Why ? Because I have very good experiences with SLink, the support, availability of appliers, easy huds and all that goes with it – PLUS: there are visage appliers by Glam Affair (available at the skin fair 2014). I'm a fan of Glam Affair and was very pleased to, that there are also appliers of them for the mesh head by SLink … anyway, this pic contains the new face from Izzie's "Maci" … she's upper cute, isn't she ? :)
I am curious what will come in the next time, I'm sure the currently published mesh heads are just the beginning.
If you still know stores that offer SLink Visage appliers, post me a link in the comments :)
*credits
head "Visage Mesh Head Emma" by SLink* **NEW**
skin "Maci Sunkissed & SLink Visage-Applier" by Izzie's@Skin Fair **NEW**
hair "Lolita" by Truth
shirt "Keira black stripes" by erratic
jewelry "Perula" by Cae **NEW**