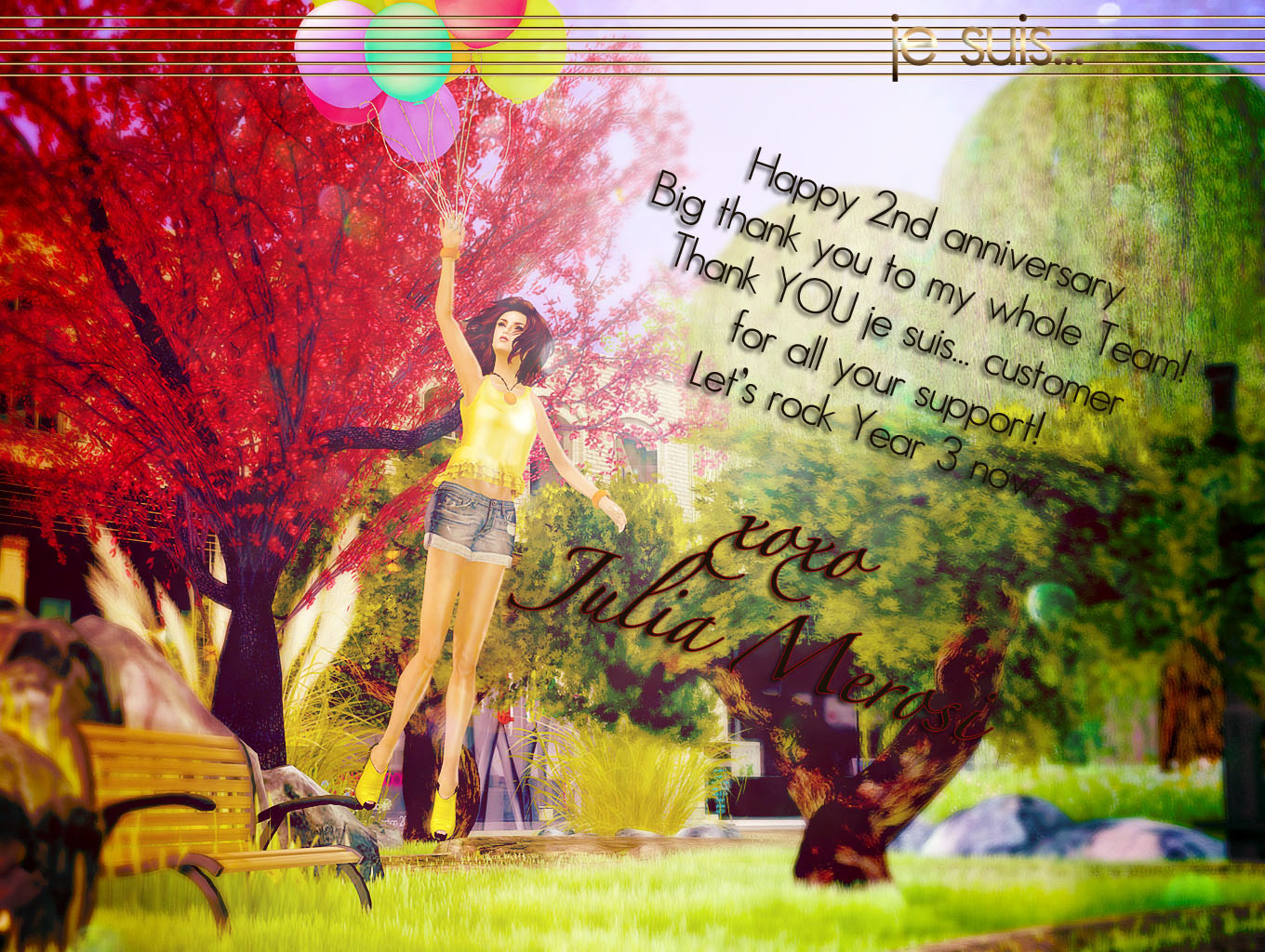 Official note:
Dear Members,
je suis… is celebrating its 2nd anniversary with a lot of great events, just for you!
We will hold a big party at je suis… mainstore on June the 23rd, 1pm slt.
DJ Anubis will play amazing music for us all and several store cards will be hidden for you to hunt during the event!
Join us for a lot of fun and gifts!
As if that wasn't enough, a 50% S A L E will be running from June the 16th, 10am slt, to June the 23rd, 1pm slt. Don't miss the chance to grab your favourite jewelry and accessories half price!
Again, on June the 23rd, a special release will be available at je suis… mainstore! Stay tuned!
Last but not least, we postponed the deadline for our photo contest to June the 20th. Read the rules and enjoy! We're looking forward to see your works, remember each entry will be awarded 200L in store credit!
Warm wishes,
Julia Merosi
je suis… designer