The Back to Black event organized by Chic Management has started.
The event opens on February 11th and will be closed on the 29th.
All official information is available on the  CHIC Management blog.
You can read more about the event here.
I'm wearing the "Friendship Bodysuit" from Nemesis and the "Emma" hair from Amacci
– both are only available at the Back To Black event !
***teleport to Back To Black***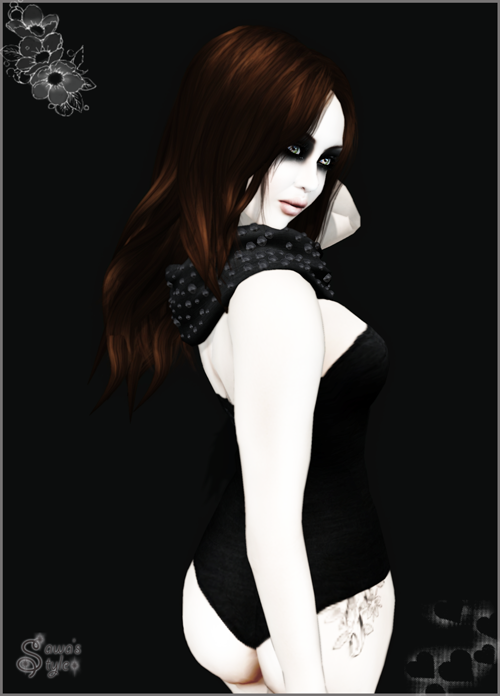 *other credits
skin from Glam Affair
pose from Everglow