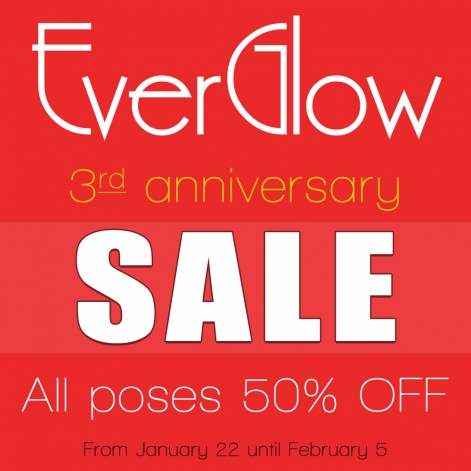 Official note from Fanny Willis:

We are proud to say that *EverGlow* completed three years this month.
And, to celebrate, we're having a sale!! 50% OFF in all poses! We have couple poses, male poses and female poses!!
The sale will last from January 22 until February 5! Shop early, and don't miss this chance!