Heyas, ~22769~ released new and hot stuff !
The 1st pic is the ~22769~ item at the "Gallery Gift Shop" and comes along with a 50'ies style jeans, turtleneck and these ultracute dufflecoat – my fav' outfit for the next days !
Btw: there's somethin' for the "boys" too :D
The 2nd pic is the "Boo for 2" item for the girls – some informations:
BOO FOR 2:
10th Oct. – 31st Oct
website: http://www.wix.com/fortheloveof/ftlo#!current-ftlo-event!!
The new FTLO event "Boo for 2" already has started. The idea: Each designer crafts 2 gifts – one for the ladies and one for the gents.
One is hidden as huntprice and one is a special bargain.
"Boys" are the lucky ones – it's the hunt item – girls it's your bargain … and totally worth it !!!
Search-item is a sculpted bat <<<hunting here>>>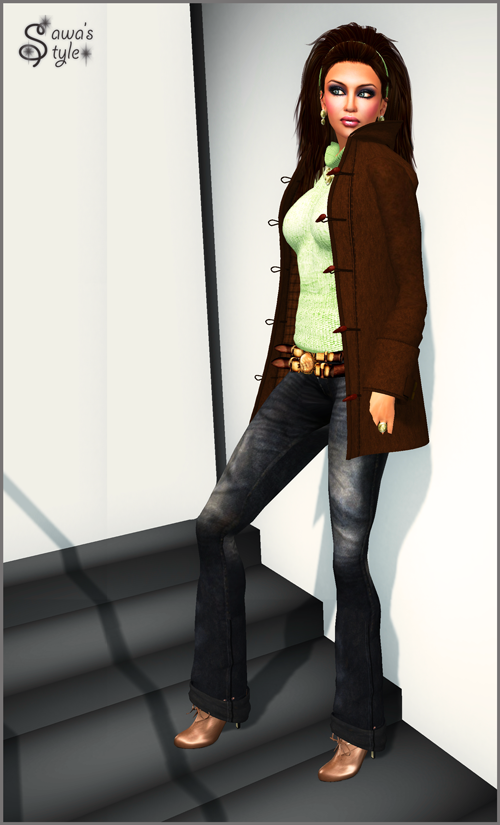 *other credits
skin from Belleza
hair from Truth
shoes from Gos
belt from Mandala
nails from Love Soul
jewelry from MOOD *thx Mori :o)*