Pink Inc. released these stunning mesh-items,a cute miniskirt and an adorable tank-top – i love the version with the skull at the front (special offer: 50 L$ for this shirt !) <3
I had to modify my shape just a little bit, but I think but that it was I have to tolerate for wearing mesh-items.
That is why i created a "mesh-shape", just to modify my shape here and there, mostly because of the belly or breasts.
Nevertheless, Pink Inc. is currently one of my favourite brands on the grid, make sure to  visit the store and check out these awesome stuff !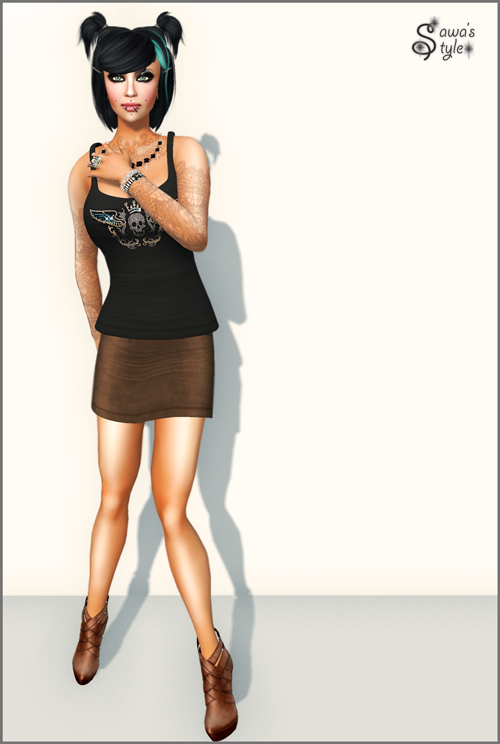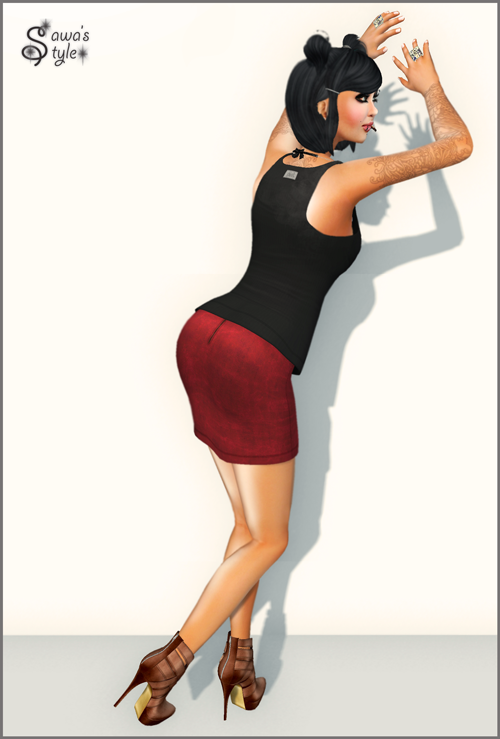 *other credits
hair from Illusory
skin from Al Vulo
shoes from SLink **MESH**
necklace & eyebrow-piercing from U&R Dogs
bracelet from WGT
tattoo from HUZ
rings from MOOD
face-piercing from The London Look