I did the Seasons Summer Hunt today … and – the items are totally awesome !
Some facts about the hunt:
Hunting time: 16th july till 30th july
This round for the Seasons Hunt you will be looking for a shark. Inside of the shark will be a summer related hunt item. Also, there is no specific order to this hunt either. Hunters can begin at any location and jump around as they choose.
More informations, tips and the SURLS here ***The Seasons Hunt***
All the items shown in the pic (except shoes & landscaping) are items from the hunt !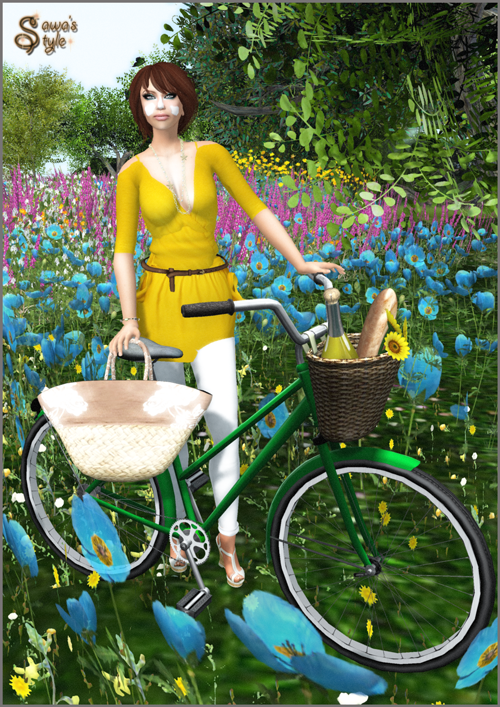 skin from AddiCt
hair from Shag
dress from vive9
pants from Kyoot
necklace from Caroline's Jewelry
bracelet from Concrete Flowers
face-painting from Intrigue Co.
bike from What Next
bag from Berries Inc.