I really want them in RL !
+ADDiCTIA+'s latest release are these stunning Wedge Sandals, available (for the first) in glossy black, platinum silver and champagne gold.
Like the previous releases, the sandals come with a fantastic hud, all settings are really easy to do with.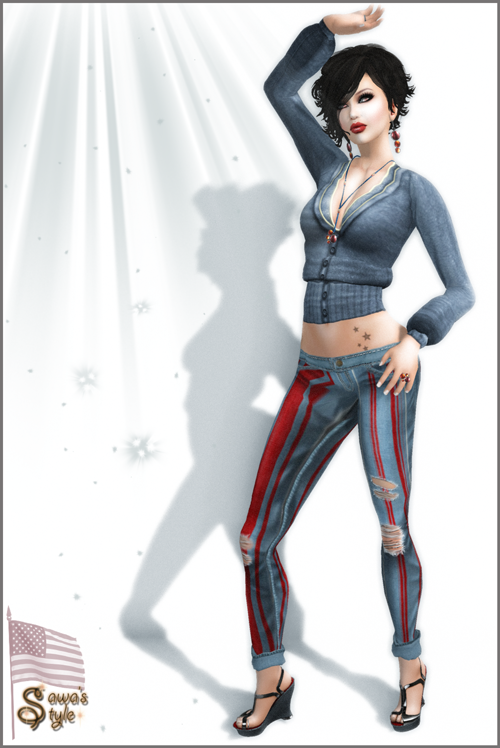 ***click shoe-pic for larger view***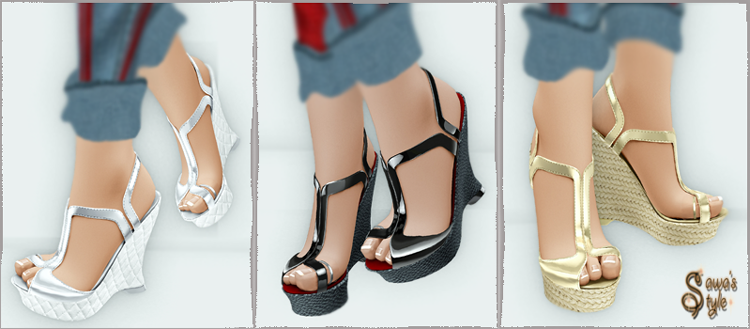 Introducing "Item of the Month" sales. Each month, a pair of shoes is on sale at  50% off.
Month of July, it's TROPICA FLIP FLOPS, Tiki Vanilla Mocha
PLEASE NOTE: This  only apply to inworld store. No refund will be given for SL MarketPlace purchase of the on sale item.
Body
Skin: "Aimee smokey3 red-lips" Lara Hurley
*Hair: "Bombshell Raven" [Shag] ***only available at Hair Fair 2011***
Outfit:
*Pants: "Born in the U.S.A. Rag Unisex Jeans" *Tutti Frutti*
Cardigan: "Ever After Cardigan Pond" Ingenue
*Shoes: "PLATFORMA Wedge Sandal Glossy Black" +ADDiCTIA+
Accessoires:
*Jewelry: "eternelle" ::je suis::
Tattoo: "A Simple Galaxy" AITUI
*pose from Everglow
*promotional copies