WOW … already week 20 ! Amazing !
I was not expecting, that this challenge is so much for fun me – so many colors that were really difficult, so many that will be even more difficult !
Sky-blue is one of the more simpler colors, for me :D
Next week is white, will it be as easy as it sounds ?!
for more informations … Luna Jubilee's blog !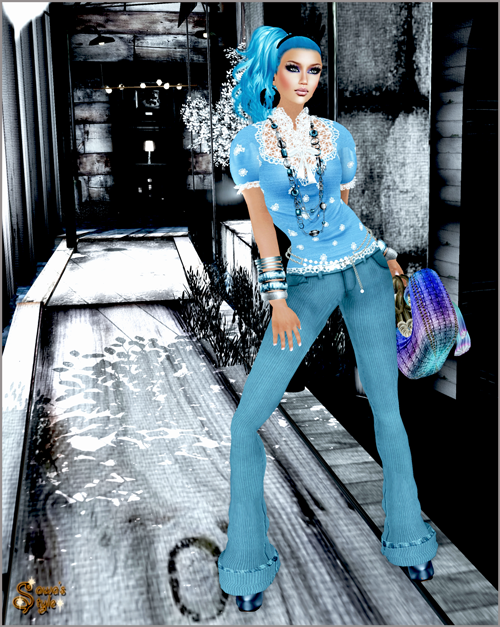 Body
Hair: "joy sky" Analog Dog
Skin: "Lucy blue gloss pale" Lara Hurley
Outfit:
Blouse: "Crochet ruffle top sky blue" *Reale*
Pants: "Corduroy Pants pale blue" [Riddle]
Shoes: "Baby T's plain sky" [PM]
Accessoires:
Necklace: "Kategora necklace blue" Mandala
Bracelets: "Takara bangle blue stone" Mandala
Earrings & hairband: "Mix set blue" glow studio **TRD item**
Belt: "Double Link Pearl Belt silver" Hucci
Bag: "Rainbow bag blue" DCNY
Pose:
"Clover 10″ Diesel Works