As announced:
Here is the special edition of "Grace", the new evening dress from Rebel Hope.
This special edition has beautiful ruffles on the upper part, which is accentuated by the extra daring decollete.
The new jewelry from RH is delicate, unique and fits perfectly around to the special edition, or otherwise?
The large diamonds are diva-like – diamonds are girls best friend, right ?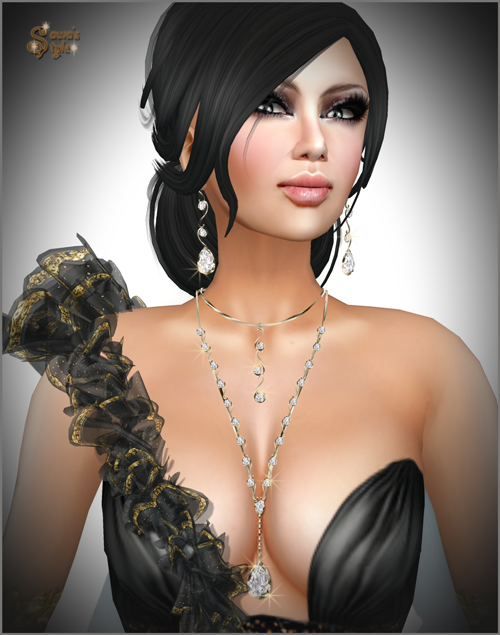 Body
Skin: "isha* black swan cleavage" Al Vulo! @ skin fair
Hair: "Tiana Black" EDT
Outfit:
Gown: "Grace Visions Gold Brilliance" Rebel Hope Designs **NEW**
Shoes: "Salience Golden Black" Maitreya
Accessoires:
Jewelry: "Grace Visions Gold Necklace Set" RH Engel Jewelry **NEW**
Pose:
from "Posey"