And I thought this is easy … Black, great color, a friendly black – I love black!
Until I looked in my inventory … nearly 10 k of black things … this is my hardest challenge personally. Which of the black beautiful, great, wonderful and amazing outfits I want to present?
I started with evening clothes, "fuck" I thought, I had this style in the last week – a casual outfit … at no. 9, I gave up, I could not decide.
I wanted to wear a dress, I'm currently in the mood. Ultimately, I chose one of my favorite dresses from LeeZu. I love this damned dress.
For me, black has always a mystical touch, and this dress is the epitome of that.
… Next week we have red and, amazingly, I already have an idea …
for more informations … Luna Jubilee's blog !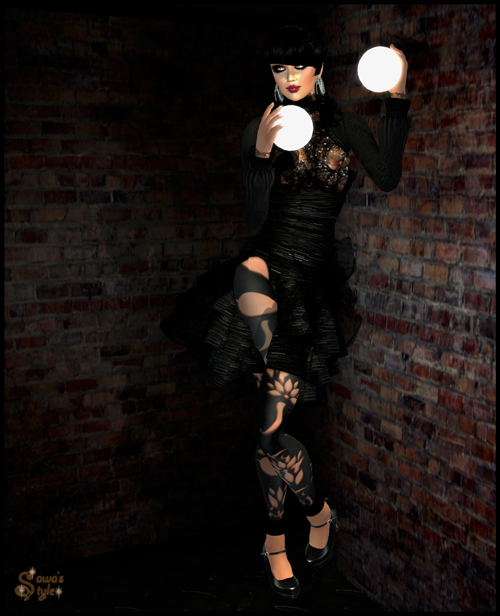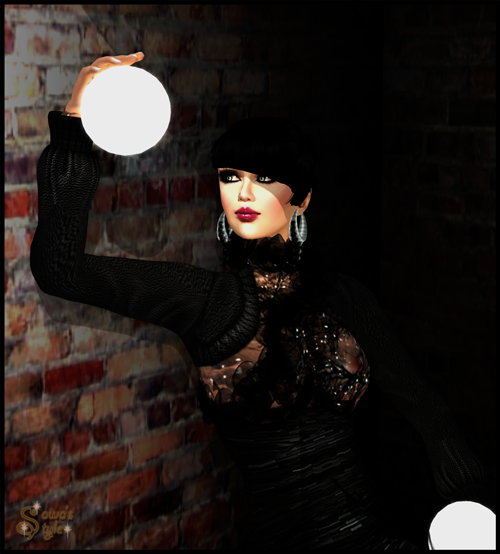 Body
Hair: "Lulu short hair black" MrS
Lipstick: "Lipstick v.11" Garage
Skin: "Aimee smokey1-nude lips hairbase/Pale" Lara Hurley
Outfit:
Dress: "NOiR Moonlight" LeeZu
Tights: "Leggings Floral 1" MonS **NEW**
Jacket: "Leather Shrug Black" {SMS}
Shoes: "Platform Pumps black" [Gos]
Accessoires:
Earrings: "Black Pearl Earrings" +plus
Poseprob:
"Lightbox" Glitterati