The first colour challenge in the new year – silver.
There's not that much in the colour "silver" in my closet, so I've decided on a light gray shade.
I wish you all a happy new year and a lot of fun to participate and watch the posts from Luna's colour challenge!
for more informations … Luna Jubilee's blog !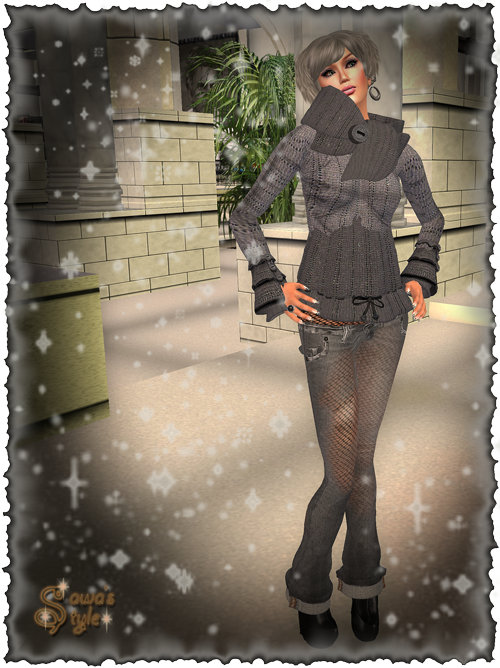 Body
Hair: "Emmie grey" Amacci
Skin: "Lucy grey gloss hairbase pale" Lara Hurley Skins
Outfit:
Jeans: "hot lowrider jeans grey transparent" DeeTaleZ
Sweater: "Chunky grey jumper" [DIAPOP]
Shoes: " Athena Black" Kookie
Accessoires:
Nails: "Prim nails & Ring*Retro girl-2*Gray" Love Soul
Earrings: "Loop Earring Gray" fri.
Pose:
"Pose 148″ Glitterati