Omg … LeLutka released  a lot of stuff in the last days, I don't know what to buy first o.O
So, I received some reviews from LeLutka – I'm totally in love with the new hairstyles. I wear the "Module hair" in Pitch, – the bangs are so cute !
The Fame-Shoes (I wear them in black) … adorable – I love such kind of shoes in RL, I have a few of them and try to wear them as often as possible. The pack includes optional plain and striped leg warmers (scripted to color-change).
Check out the mainstore of LeLutka, many new releases are waiting for you !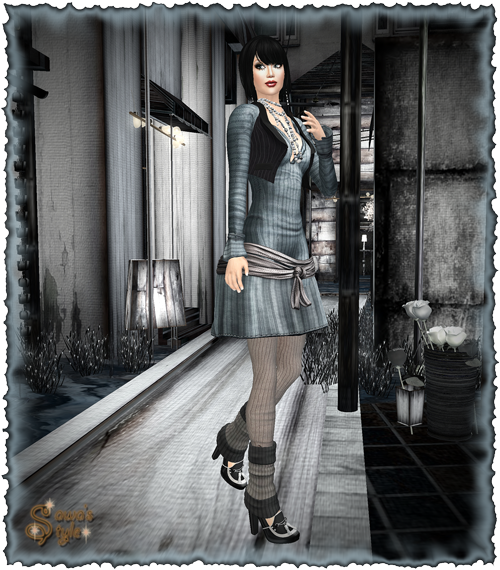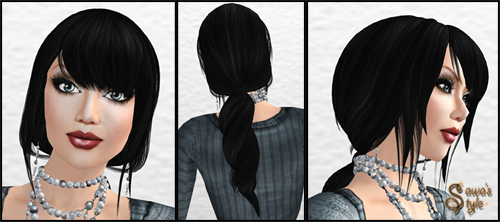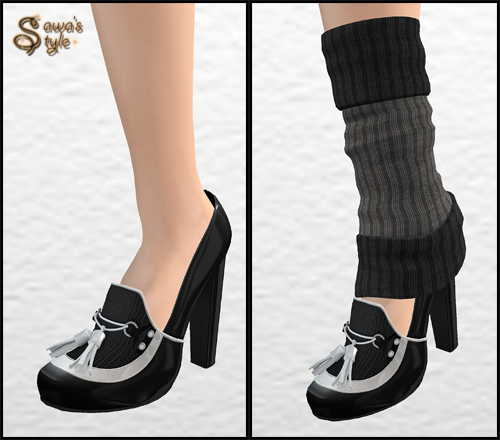 Body
Skin: "Uma light" Rockberry *Happy Holidays Hunt item*
Hair: "Module hair Pitch" LeLutka
Outfit:
Dress: "Lia Dress polo" Miel
Vest: "ShortVest StripeBlack" *COCO*
Tights: "Knit Pants gray" en Svale
Shoes: "FAME black" LeLutka
Accessoires:
Necklace & Earrings: "Pearl Rain Jewelry Set silver" Mandala
Pose:
"Selene 07″ [doll.]