Hello everyone,
Joice Dreamscape has launched a new project: German Designers United.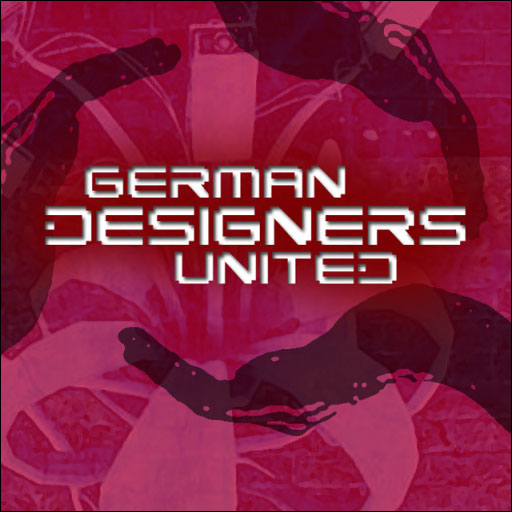 Here are only german designers and of course german bloggers at work.
The first event Joice has organised, is a warm-up 55 L$ sale !
I will not show all the items, I'm sorry … but a little bit to explore hmm ? :)
~~***~~teleport to GDU's 55 L$ sale~~***~~
All *GDU*-items are marked bold !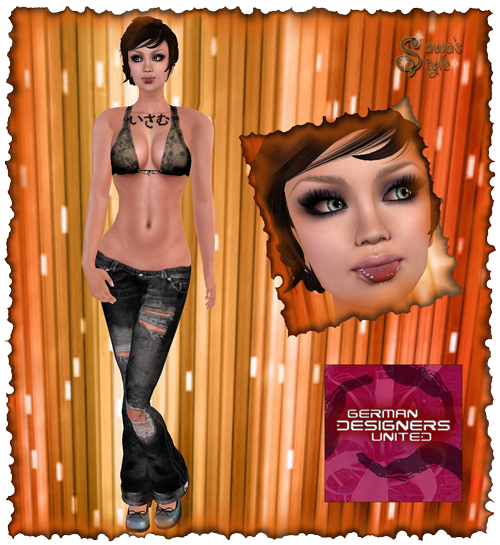 Pic #1
Jeans: "Jeans Batik Black" >>>moloko<<<
Tongue: "Pierced Tongue 4" B.D. Style
Tattoo: "Courage Tattoo" B.D. Style
Top: "Grunge skull Top Brown" DeeTaleZ
Shoes: "Zimmy flats faded denim" Shiny Things
Skin: "Petal [Dark] Yum-Electric Blueberry BL" Curio
Hair: "Pictures Of You – coffee" [Shag]
Pic #2
Overall: "Flower Power Tube" SE*Designz
Leggings: "Jewell's Leggings" Cynful
Tattoo: "carpe diem" *AST*
Shoes: "Delphine Pumps gold" Shiny Things
Skin: "Petal [Dark] Yum-Electric Blueberry BL" Curio
Hair: "Pictures Of You – coffee" [Shag]
Pic #3
Outfit: "Sylvia Blue" Vivane Fashion
Skin: "Petal [Dark] Yum-Electric Blueberry BL" Curio
Hair: "Pictures Of You – coffee" [Shag]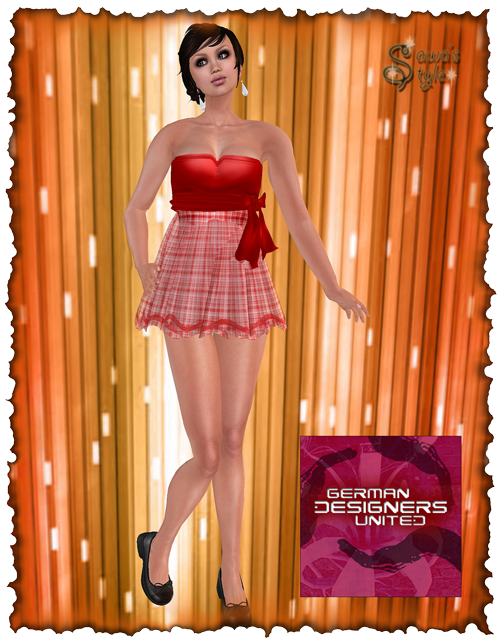 Pic #4
Dress: "Angelie Red" !Right
Earrings: "Crystal Quad Bling Earring" WDB
Shoes: "Zimmy flats black" Shiny Things
Skin: "Petal [Dark] Yum-Electric Blueberry BL" Curio
Hair: "Pictures Of You – coffee" [Shag]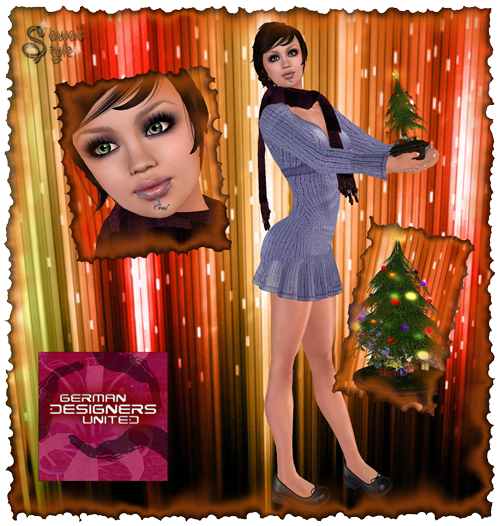 Pic #5
Dress: "Every Day Blue" TrendStyle
Scarf: "DRAZI SCARF -BERRIES" KOSH
Tree: "HOLD ME- CHRISTMAS TREE" CONCRETE FLOWERS
Mouthpiercing: "Cool Chain" Stupid Things
Shoes: "Zimmy flats black" Shiny Things
Skin: "Petal [Dark] Yum-Electric Blueberry BL" Curio
Hair: "Pictures Of You – coffee" [Shag]