SE*Designz will have an exclusive Christmas Sale
– starts at 1st december!
The items are a collection of previous designs but in new colors or prints. Every day from December 1st until 24th Stella will release a new item and the calendar will be taken off by the end of the month and never be sold inworld after.
Prices between 50 L$ and 200 L$.
There are a lot of really cute christmas-items, so be sure to take a look every day at the calendar !
<<<teleport to SE*Designz mainstore>>>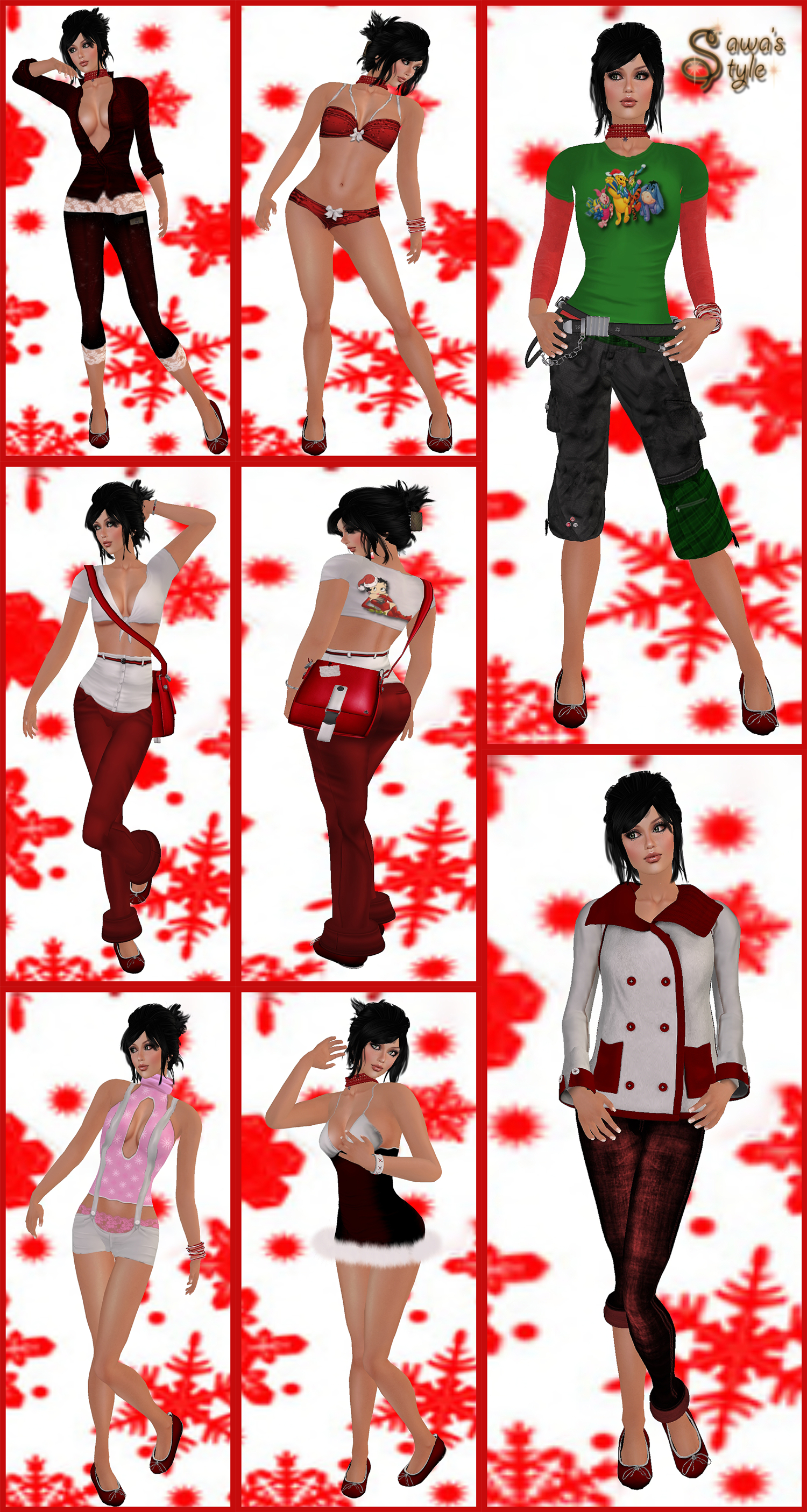 Used items from SE*Designz:
Christmas Hotpants with suspenders, Christmas Multilayer Shirt (Winnie Pooh), Christmas Top, Christmas Underwear Set, Christmas Corsage pants,
Christmas Minidress, Christmas Neckholder Top, Christmas Punk Shorts, Christmas Shoulder Bag, Christmas Stonewashed half quarters Jeans,
Christmas Wool Coat, Christmas Lace Leggings, Christmas Ballerinas,
Christmas Braceletes, Christmas open shirt, Christmas Pearl Necklace
other credits:
Skin from Lara Hurley "Aimee pale brown" and hair from CatWa "Maha night"