Tik Tok released  a new skin-line called "Rita".
"Rita" comes along with 5 make-up's in 5 skintones (fair, tan, medium, deep tan & dark), with and without cleavage-option. The lips are pretty glossy – so therefore, this will be one of my favourite skins.
Miah released also another hugh pack of tattoo-layer-makeup's – glossy lipsticks, teeth + make up's in various colours.
Visit the mainstore of Tik Tok !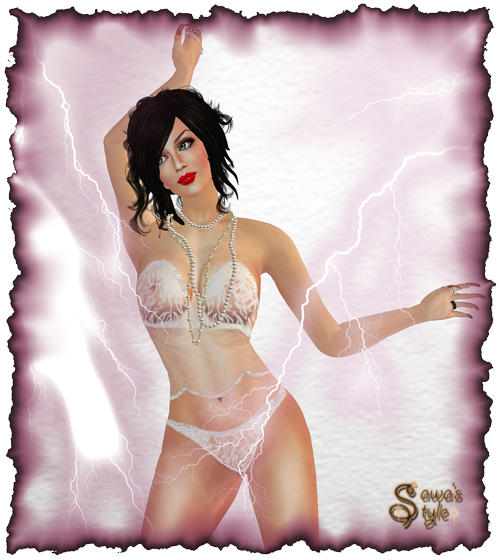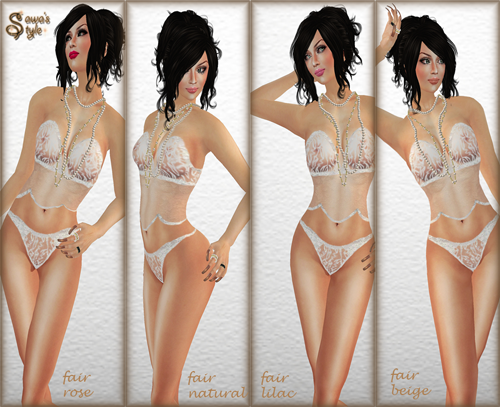 Body
Hair: "Mena night" Truth
Outfit:
Lingerie: "beauty11 white" Elemiah Design
Accessoires:
Necklace: "Cream Pearl Couture" {*Aglaia*}
Nails: "Zemfira B" U&R Dogs