Rebel Hope & RH Engel released "Ginger" in a awesome orange-colourshade, with beautiful swinging skirt-attachments and the special jewelry "Ginger Edition".
The gown includes clothing on all layers, system skirt, glitch pants, six piece prim skirt for layering (prim skirts are in both MOD versions as well as with the sizing script) and a special clutch purse with handbag holding pose.
This adorable gown may not be missing in any wardrobe, the autumn colours are overwhelming and you will feel like a princess in an autumn-fairy-story.
The jewelry complete this gown perfectly with the leaves and the wonderful sparkle gems. Additionally the ring is a gift from Rebel & RH to their customers – it's very beautiful !
Visit the mainstore from Rebel Hope & RH Engel Jewelry !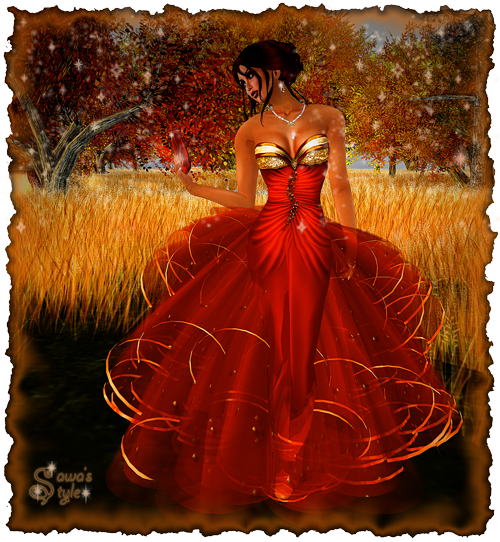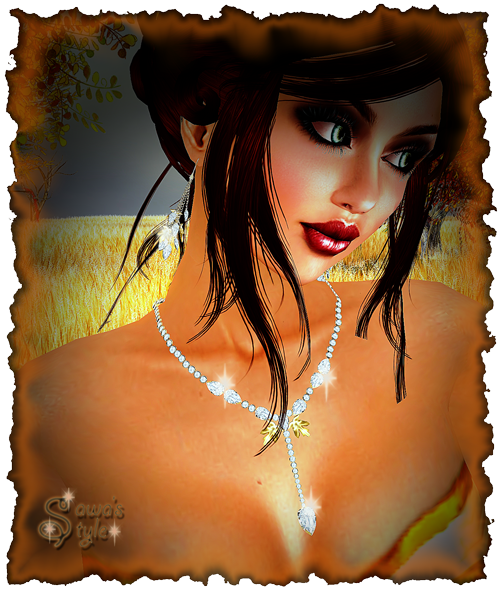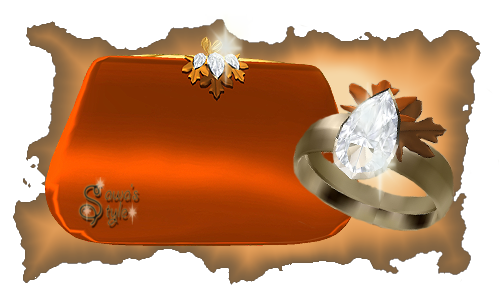 Body
Hair: "embrace brown sugar" Analog Dog
Skin: "Elena 03 Peach Glow Skin Hairbase" LAQ
Outfit:
Gown: "Ginger special fall edition" Rebel Hope
Shoes: "Shiny Vixens Gold" Tesla
Accessoires:
Jewelry: "Ginger Fall Edition Necklace Set 2010″ RH Engel Jewelry
Pose:
"Avant Garde" Del May