AtomicBambi released the new skinline "Romaana", which comes in 3 skin tones,
with cleavage, freckles and hair base options, 10 makeups per fatpack
and is also available with dark or light eyebrows.
There are also a hugh range of additional lipsticks to vary your favourite skin.
Freckles and hairbase are also available as tattoo-layer option !
Try demos @ AtomicBambi mainstore !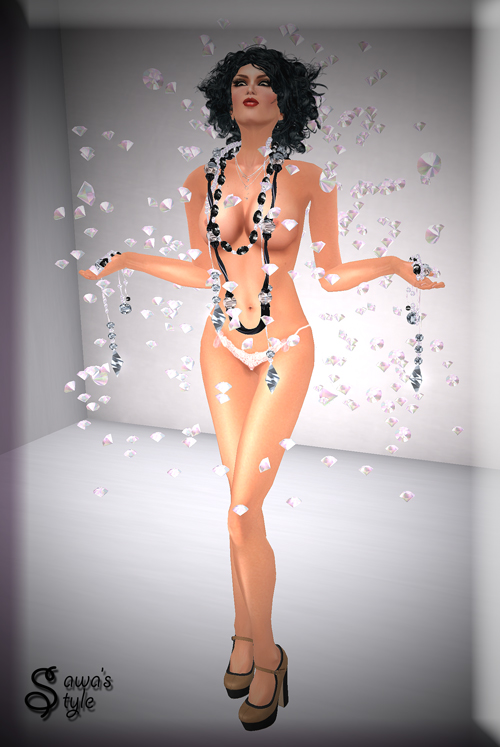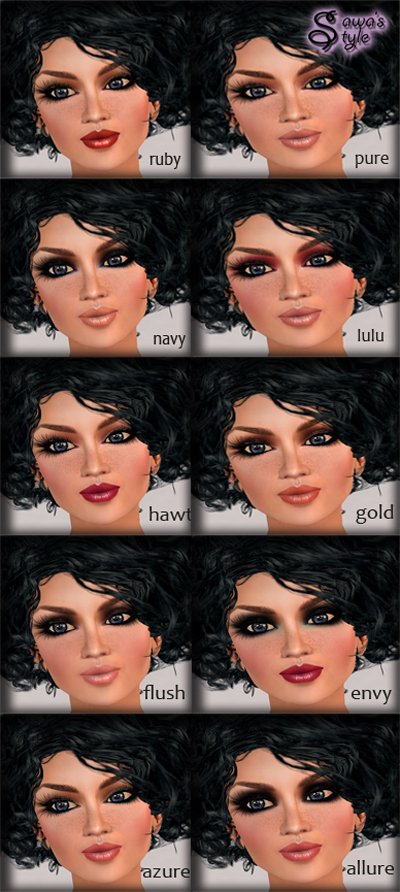 Body
Skin: "Romaana Sunblush dark with freckles" AtomicBambi
Hair: "Dakota black" Cake
Outfit:
Thong: "Enticing Desires – Blush Under Bra Set – thong" Blacklace
Shoes: "Pow Pumps – Tan/Black" LeLutka
Accessoires:
Jewelry: "Charmed Life – Diamond Fashion Necklace" JCNY
Pose:
"Bad Romance" LaGyo