Shoe Fair 2010 … a dream for every shopaholic !
A-Bomb released some new cute heels.
The Khitten shoes are only currently available at shoe fair for 150 L$.
They will be in all other shops after shoe fair at 300 L$.
Taxi to A-Bomb @ Shoe Fair 2010 -> HERE !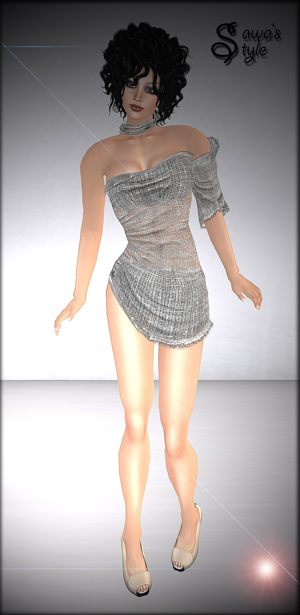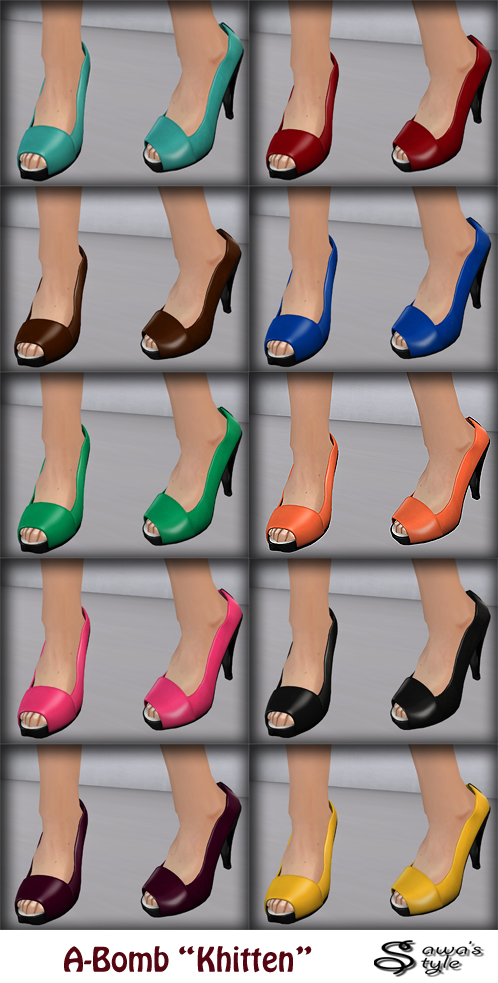 Body
Skin: "Butterscotch Pure Envy″ Mynerva
Hair: "17 jet" Analog Dog
Outfit:
Dress: "Wild linen silver" !Ce Cubic Effect
Shoes: "Khitten Shoes-Leather/Thin Heel" A-BOMB
Accessoires:
Jewelry: "Messed Memory Wire Set" Acid & Mala
Poses:
"Shoe Fair Gacha 5" aDORKable Poses