Heyas !
The :: Fashion House :: will open August 10th !
Loads of awesome brands and designers are envolved!
The venue will only be open between the 10th of each month (opening)
and the 25th of the same month (closing). That is how long the collections will last.
There will be one collection session each month.
The venue will display items between 75-125L that are exclusive to the venue.
The items will change once a month. Brands will be on rotation
so they will not be required to participate every month.
Watch out for Surl here:
http://www.fashionhouse-sl.blogspot.com/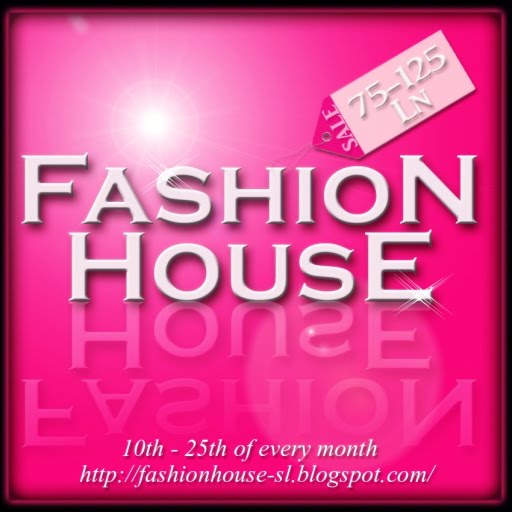 BRANDS:
MonS, LiNe, LOQ Hairs, III, ISPACHI, TASTY, Cool Beans, *LP* Designs,
Acid & Mala Creations, Black & Blue Outfitters Por Femme. CandyDoll,
Black & Blue Outfitters Por Homme, ~*INDIE ROSE*~, Fume', Donna Flora, [doll.],
{what next}, mannequin, Vivaposes, .:Relentless Couture:.. *ICED*, U&R DOGS, [AV],
* Just Me *, *JD*DESIGN, Cobrahive, [si:n]  only.you,  .:* LOULOU&CO *:.,
LA PETITE MORTE, ~~fairy tail~~, .:::GARAGE:::., GG&MM Works Station,
Alexohol Fashions, Holli Pocket, *TuttiFrutti*, Real Living, Ganked, AY.LinE,
TICKETme, [aRAWRa], paper.doll