EMO-tions released new outfit and hair !
This dress comes with two different skirts (violet and darker),
two styles for the shirt (normal and deep cleavage), matching boots,
cute prim-attachments at the shoulders and arms and … with some sexy stockings.
If I received this dress and hair from the designer Mirja Mills *EMO-tions*
I remember the pirate ships I had seen a few days ago,
so I go back and take some pictures with this beautiful dress …
… unfortunately … I didn't meet Captain Jack Sparrow *sighs*
By the way: the hair is also a new release from EMO-tions – I love it !
I'll show you in one of my next posts another new beautiful hair from EMO-tions – watch out !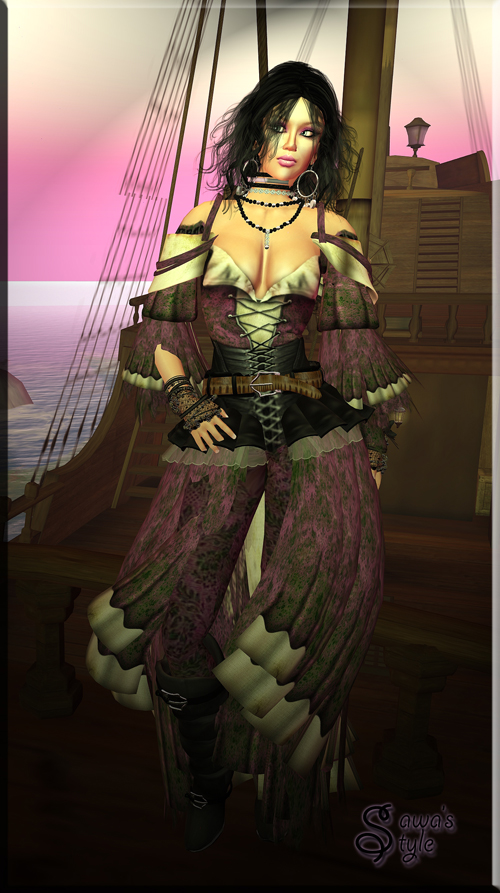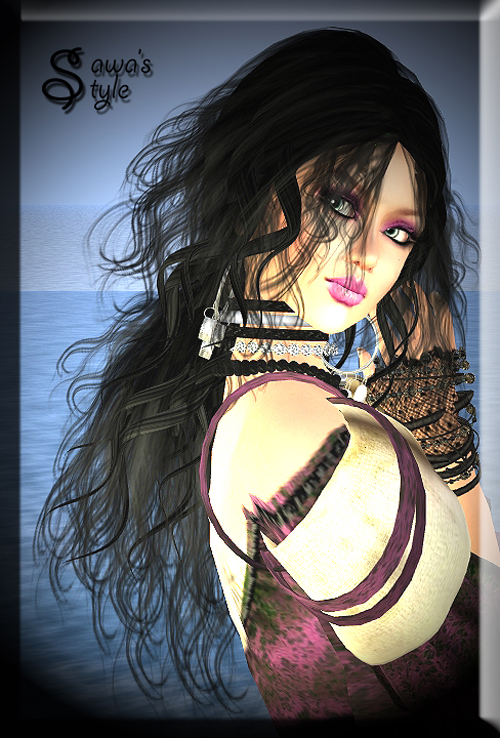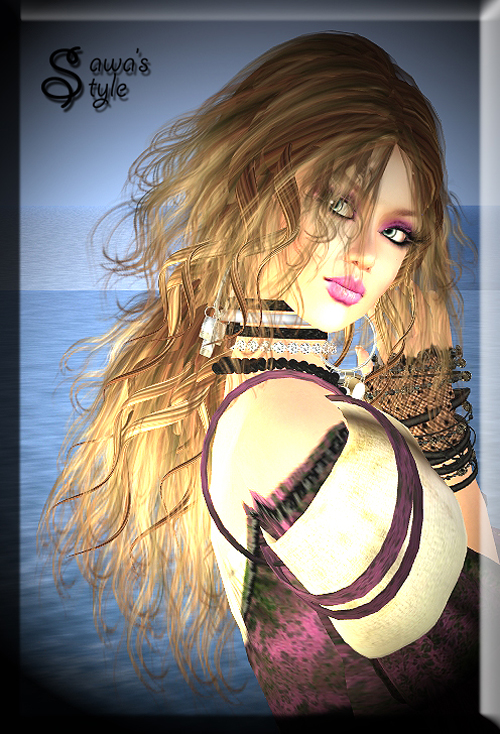 Outfit:
Dress: "IVANA violet" EMO-tions (inkl. boots !!!) ***NEW***
Body
Hair: "Celine II" EMO-tions ***NEW****
Skin: "Lucy purple gloss pale" Lara-Skin

Accessoires:
Necklace: "Pearl Necklace" Addoro
Earrings: "Nuvella Hoop Earrings Silver" Indy & Co.
Bracelets: "Enigma" LouLou&Co.
Poses:
"Model163", "Model274" Everglow, "The Wall 30" DeePosed