Do you know that?
For the new year, make good resolutions and notes – it's not working.
I plan to blog more, but I made the planning without my real life.
I wanted to try a new fitness class, unfortunately there is this course only overpriced at the other end of town.
I wanted to do much more in the household, the couch is clearly in my way.
So, everything as usual – oh yes, quit smoking, it worked – and I have not planned, just came that way.
Do you have some good resolutions for 2015? Do they work?
I wish you a successful 2015, have fun, craps on the good resolutions, life is too short to deal with conventions and wanting to please others :P
*CHEERS*
Sawa <3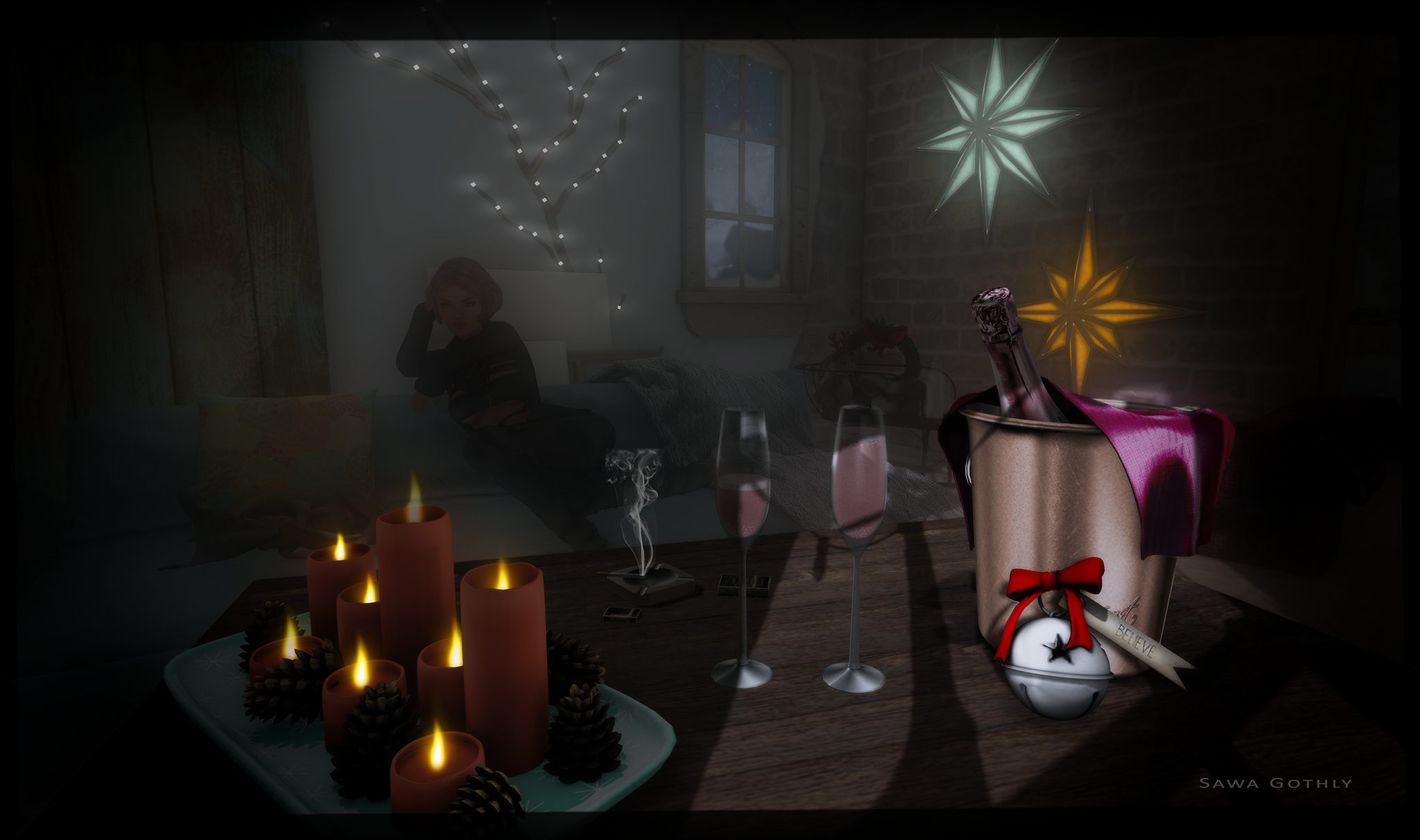 ***click pic for bigger size***
things I used:
house by dust bunny
table by PILOT
candle tray by Cheeky Pea
champagne glasses by [ kunst ] <3
champagne bucket by [ kunst ] <3
ashtray by [ kunst ] <3
bell by Cheeky Pea
sofa by [ARIA]
door by Seven Emporium
blank canvas by [ARIA]
twinkle tree by tarte
wall stars by Trompe Loeil
sledge by 8f8
holiday pals by S&S