The "Draped Dress" is the newest release from Cynful for the TDR Fusion.
The dress is available in 3 colors (black suede, brown suede and red suede), appliers are included in each pack !
After the current TDR Fusion the dress will be available in a full range of colors @ the mainstore.
***teleport to Cynful @ TDR Fusion***
***teleport to Cynful mainstore***
***teleport to Cynful's applier store***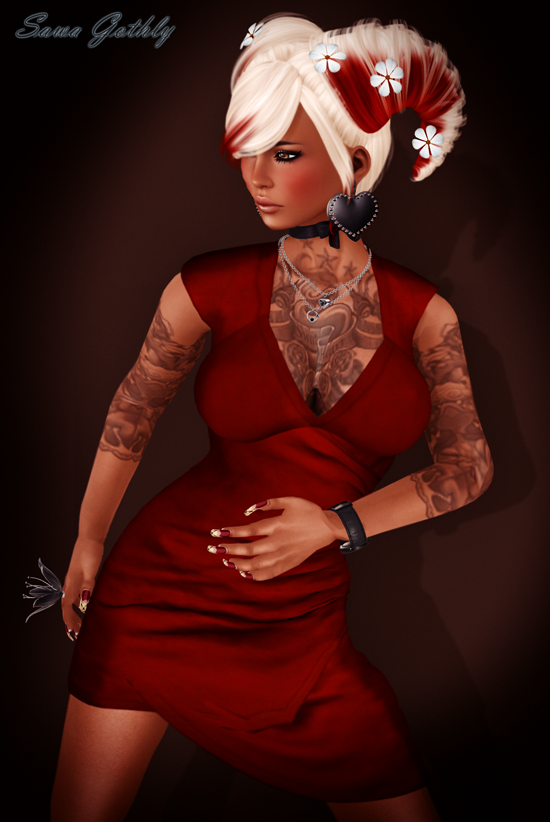 *other credits
skin by Glam Affair@Skin Fair 2013 **NEW**
hair by Ploom@Zodiac **NEW**
earrings by Glam Affair
choker by BOOM
necklaces & ring by Maxi Gossamer
tattoo by Endless Pain
watch by Mandala
nails by Jamman
pose by Diesel Works