Sway's is participating at the One Voice event **more info's here**
Sway made 2 special items for these fundraiser; the "Lawn Chair" in pink and red.
Each chair comes with 10 poses and one 1 play guitar animation (self rezzing playable guitar).
Lawn Chair [Love] pink 100% / Lawn Chair [Love] red 50% of the proceeds from sale of this item will go to Gala Phoenix's legal costs.
***teleport to Sway's for more of her great stuff***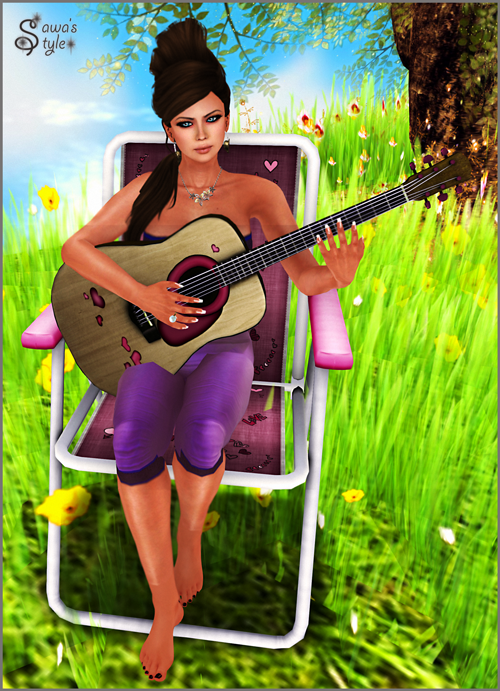 *other credits
skin from Curio
hair from LeLutka **Hair Fair 2012**
suit from LeeZu
feets from SLink
jewelry from MOOD & GeWunjo
nails from Love Soul