Amazing things are happening at Wear Grey 2012, April the 6th to 22nd!
It's a charity event to raise funds for the America Brain Tumor Associations, and je suis… is offering 35 preview items of the upcoming spring/summer collection! Don't miss them!
je suis… brillante MESH ballet flats in pink and je suis.. brillante MESH bag in dark yellow are the 100% donation items.
The other items available are je suis… brillante MESH skinny belts, MESH bags, MESH ballet flats, bangles, earclips, necklaces and rings, all coming in green, blue, red, pink and dark yellow.
Check je suis… blog for a full overview!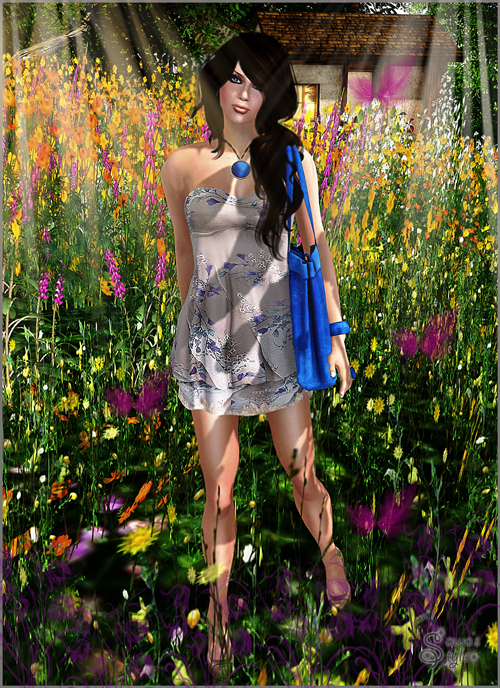 Body
Hair: "Brenna Cocoa" Truth *MESH**
Skin: "Isolde Vivante 15 Dk F" Exodi **closed**
Outfit:
Dress: "Gygi Mesh Dress" Baiastice **old TDR Blue item**
Shoes: "Xylia Pumps Shadow" celoe **MESH**
Accessoires:
Jewelry & Bag: "brillante blue series" ::je suis::@ Wear Gray Event
Pose:
"my bag 4″ [ILAYA] **part of My bag pose set**