'Fashion for Life' is the longest running and most successful fashion fair in Second Life ™ and marks the annual start of the official  'Relay for Life' events that take place inworld each year.
All donations are given directly to the 'Relay for Life' general fund which benefits the 'American Cancer Society' and its thousands of beneficiaries who rely on the charity for support and advice.
Fashion for Life is a hundred percent not for profit, and all organisation, building work and coordination are driven by the work of its volunteers which helps to maximise donated money.
So what's New for 2012?
This year, Fashion for Life spans an incredible TEN lag free sims with over 200 stores selling the latest fashions, accessories, hair and unique designer items made especially for this event. There will also be gacha areas, a hunt, a raffle and a SALE- all with the end goal of raising funds for the American Cancer Society via SL.
The sims will be laid out in a cross formation and will represent the theme "Its Time…" with builds representing stages in time:  past, present, future and timeless. All building and landscaping have been created by some of SL's top designers and builders to produce a beautiful environment for your charity shopping sprees!
Alongside the fabulous fashion, there will be a sim dedicated to providing a minimum of 12 hours entertainment and activities every day, so you can socialise, have fun and meet new people too.
Our sims have been kindly sponsored by 'Dream Seeker Estate Corporation' which has drastically reduced admin expenses, helping to free up even more money for Relay for Life.
Harper Beresford, Fashion for Life Lead executive says:
"Fashion for Life is not just about fashion and it's not just about fund raising-it's about supporting the members of our community in SL who have been touched by cancer."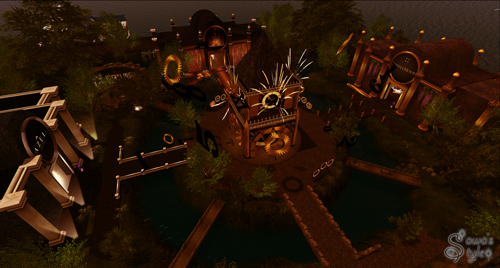 Official information:
Fashion for Life is the fashion arm of the Relay for Life movement in Second Life supporting the American Cancer Society. In previous years you may have known our event and efforts as the RFL Clothing Fair. Last year (2011) we rebranded. Here is some information:
Fashion for Life is directly supported by the American Cancer Society. We are an independent entity, answering to directly to the American Cancer Society and SL RFL Board via their liaisons, Stingray9798 Raymaker and MamaP Beerbaum. That means all our rules and regulations are reviewed directly by the ACS and approved by them. No monies collected during Fashion for Life will be going to a specific team in SL RFL; they will all be going directly to ACS via the Relay for Life general fund.
Second, under direct support of the ACS, we will be using sims rented by the ACS directly from Linden Lab. This puts us at a distinct advantage as monies received during our fund-raising efforts will go directly to ACS and be put into funds to offset their expenses in Second Life and then to their general funds. Therefore, no outside party will be benefiting through lease of their sims and potentially profiting from our fund-raising. (Please note, sims this year were paid for by a generous donation from Dream Seeker Estates Corporation as of February 19, 2012.)
Third, we invite any creators who create content that specifically enhances avatar appearance, regardless of theme or genre. That means we can have skin makers, hair creators, shoe designers, tattoo artists, eye producers, and the list goes on and on. All "fashion" in SL is covered under this umbrella.
Fourth, we run a fair amount of organizational and data handling procedures through web-based platforms. This allows designers and customers easier access to information when they want and need it.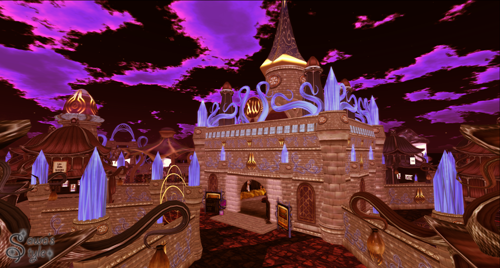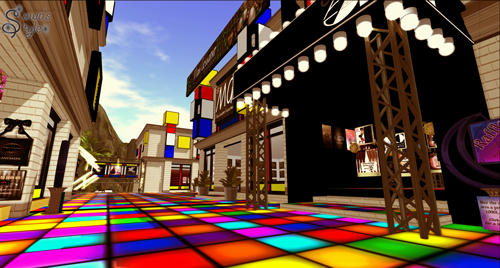 Our Mission in 2012
Simply put, our mission is to maximize donations to the American Cancer Society via the SL Relay for Life while creating a great sales environment for in-world avatar content (including lowered lag). Our goal is provide complete transparency in financial and operational actions to all residents. And to have fun doing this!
Efforts and funds committed to FFL go to support American Cancer Society's Relay For Life.  We are entirely volunteer driven and 100% of the funds raised are presented as a charitable donation to ACS from the residents of Second Life.  If you would like to make an additional donation, please contact Harper Beresford or Syngen Sohmers.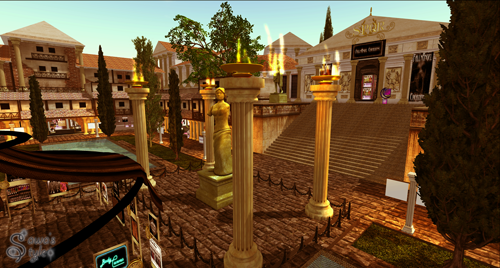 ~~~~~~~~~~~~~~~~~~~~~~~~~~~~~~~~~~~~~~~~~~~~~~~~~~~~~~~~~~
The sims & SLUrls:
Fashion For Life 2012 – It's Time !
Sim Underwriter:
Dream Seeker Estates Corporation
including Dream Seeker Estates, Rockhopper Estates, and Costa Rica Sims
Sim Sponsors:
Bliss Couture
Indrya Designs
Lapointe and Bastchild
FallnAngel Creations
Ala Folie
Sonatta Morales
AngelWing
Tres Beau
[LeeZu!]
-Azul-
PurpleMoon
Emo-tions
VIP Sponsors:
Moonstrick Fantavatar
Vogue
Styles of Edo
Eclectica
Gizza
KittyCatS
Vista Animations
SF Design
Morea Style
Dare Designs
DV8
Milky House
Crie Style
Aleida
Kim
Mashooka
Blush
AvCon Productions
MyDear Skins
Steals and Deals
Vanity Flair
Store Sponsors by Sim:
Fashion For Life 2012 – It's Time !
DreamSeekers Its Time
Sponsored by [LeeZu!]/Emo-tions/PurpleMoon/-Azul-
Built by Cierra Anatine
Lapointe & Bastchild at FASHION FOR LIFE , DreamSeeker Aika
DreamSeekers Aika
Sponsored by Lapointe and Bastchile
Built by Cory Edo
MINA
Riddle
Zaara
fri.day
Insufferable Dastard
mashooka
*RoTtEn DeFiAnCe*
Aurora Borealis
Baby Monkey Shoes
::Eclectic Firefly::
Amacci
Boho Baku~
Adored
Cracked Mirror
Mon Chéri
+ ex + ezura Xue
MdC
1 Hundred.
BoHo HoBo
The Plastik
SAKIDE
Thalia's Fashion Collection
Designs by Sebastian
NV Designs
AngelWing at  FASHION FOR LIFE, DreamSeeker Czas
DreamSeekers Czas
Sponsored by AngelWing
Built by Roscko Cobalt
LaVie
Aura
Caroline's Jewelry
Ruca Tease
Sn@tch
Epic
G SLOANE COUTURE
~ Mystic Sky ~
Leri Miles Designs
.:CoLLisions:.
mE Jewelry
Dulce Secrets
Sassy!
CricKeTs
Kastle Rock Couture
Voluptia – House Of Glamour
Stars!
Empyreal Dreams
Teen Turf Imports
kittycats & callie cline
Ashli Designs
Sophistishapes
Diva Store
Tres Beau at FASHION FOR LIFE, DreamSeeker Epoque
DreamSeekers Epoque
Sponsored by Tres Beau
Built by Rathmeous Dagger with Alecto Vella
Deviant Designs
+DV8+
Fantasia
Lillou's Designs
* Amaranthus *
Earth & Sky Designs
AntZ
MEB Fashion
Dare Designs
SF Design
MPP – My Pretty Pixels
Solange! Fashions
MyDear Skin Store
Bliensen + MaiTai
Jazmyn D
::{Favole}::
Heartsick
Kouse's Sanctum
House of RFyre
Moon Angel
FallnAngel Creations at FASHION FOR LIFE , DreamSeeker Momentum
DreamSeekers Momentum
Sponsored by FallnAngel Creations
Built by Frederick Lancaster
Discord Designs
Impwerks
JariCat Fashions
Alyssa Bijoux Jewelry
Wild Serenity
Pretty Lady Fashion
Nvious
Spyralle
VANITY FLAIR by Lera
Vlintuition
Body Canvas
G&N Quality Design
PeKaS Desing
Hawker's House
Gothic Passionate Dreams
Silken Moon
Fantavatar & Moonstruck
Maxi Gossamer

Indyra Originals at  FASHION FOR LIFE, DreamSeeker Tijd
DreamSeekers Tijd
Sponsored by Indyra Designs
Built by Nigel Riel
Greymoon
Nyte'N'Day
VelvetRythms
e! Eclectic Apparel and Accessories
Adam n Eve
+:+WTG+:+
AZOURY
Kennedy's
SYSY's
Bree Flanagan Couture
SHIKI
GlamDammit
*** Just You Jewels ***
.::RAGE::.
Image Reflections
=Razorblade Jacket=
Style by Kira
Pixel Passion
*BOOM* Clothing
Goth1c0
Coro
Signature
KIM

Sonatta Morales at  FASHION FOR LIFE, DreamSeeker Volta
DreamSeekers Volta
Sponsored by Sonatta Morales
Built by Troy Vogel
Styles of Edo
Kunglers
Donna Flora
Akeruka
Jador Fashion
G Field
Madison's Creations
EarthStones
Mohna Lisa Couture
BAIASTICE
Miamai
J.H. Couture
Sascha's Designs
Virtual Impressions
Body Doubles
Xen's Hats
Orage Creations
Eclectica
Lemania Indigo
Blacklace Lingerie
My Precious Fashion House
~*~Felicia's Fashions~*~
SIGMA Jewels
Alpha Auer

Bliss Couture at  FASHION FOR LIFE, DreamSeeker Vrijeme
DreamSeekers Vrijeme
Sponsored by Bliss Couture
Built by DB Bailey
MOREA STYLE
Snowpaws
LIKKA*HOUSE
Strawberry Fizz
Umi Usagi
NONKO romankan
Blush Skins
U&R DOGS
Gallery fumiwo
::FIERCE DESIGNS::
Duh!
.+*Cipher*+.
Schön
Milky House
Naughty N Nice
*+Crie Style+*
[ Nectar! ]
Bare Rose
=Feather=
[sYs] Design
kisetsu
Paperbag
[Acide!]
House of Rage
Ala Folie at Fashion for Life, DreamSeeker Zeit
DreamSeekers Zeit
Sponsored by Ala Folie
Built by Grace Loudon
Mavma (previously Naive)
Egoisme
N-core design
/ erratic /
IKON
Total Betty
ROZENA
Gos
ALEIDA
[mock] cosmetics
MOOD
INDI Designs
VAUGHAN'S :: house of curiosities
Vanitas Vesture
Gizza Creations
Cashmere&Keane
PixelBish
INSOLENCE
Hush
Maverick Design
vogue
Vanity Hair
~~~~~~~~~~~~~~~~~~~~~~~~~~~~~~~~~~~~~~~~~~~~~~~~