=FORSAKEN= has released new boots!
Until now, the "Skull Crushers" (pic #1 & #2) were only released in black, now there are 5 new color variations available.
=FORSAKEN= has also published a new boot-series, also in 6 brilliant colors, the"Step on my fuckin' boots, I DARE ya!" (pic #3 & #4). The textures and details are simply outstanding. I really love the new boots with chains and skulls.
Both boots are unisex and come in two sizes for best fitting :o)
***teleport to =FORSAKEN=***
The "Skull Crushers" come in brown as a group gift for free. You must only consider the following steps:
✗ Head to =FORSAKEN=
✗ You'll rez in front of Seraphim Group Joiner Sign… Join the group, it's free!
✗ Head to Seraphim HQ @ Depraved Nation
✗ Now walk! The board is on the wall in front of you :D
✗ Remember you must wear Seraphim Group Tag to get the gift!!!!

*ATTENTION: The straps in this version are different from the boots on sale :)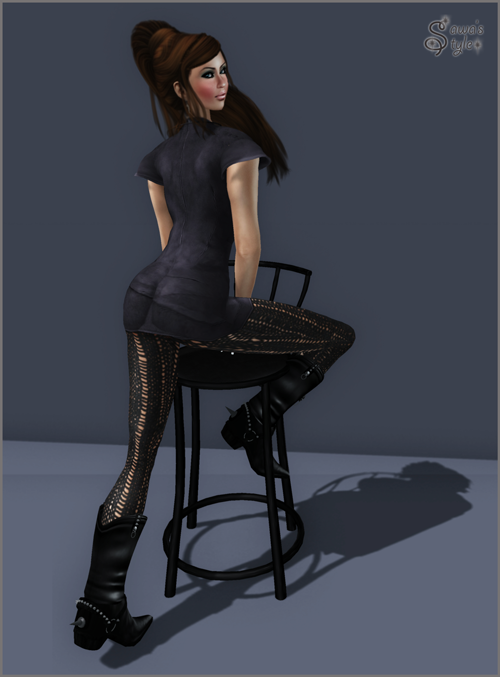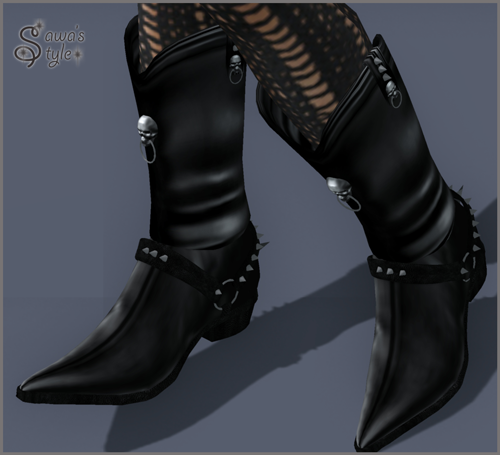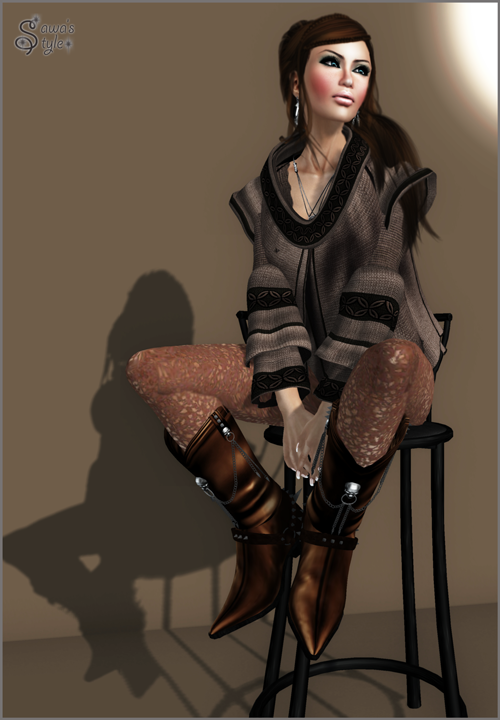 *other credits
skin from Glam Affair
dress (pic #1) from League
poncho (pic #2) from MALT
hair from CaTwA
poseprob from Diesel Works
tights (pic #1) from Kyoot
tights (pic #2) from SMS
earrings Mandala
necklace Mandala