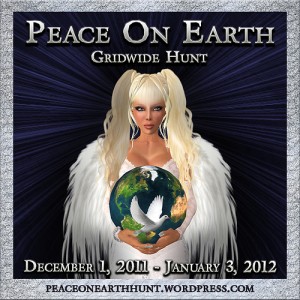 ***list of participating stores***
"Shabby Chic" offers these cute Pajama for the upcoming "Peace On Earth Hunt" 4 !
Actually I was already finished with the decoration of my sim and setting up my wintertheme, until these sweet winter-cabin from "Kaligawa Originals" found the way to my mailbox. So I've redecorated everything :) With a footprint of 30×30 and a total-primcount of 97, this cabin is adorable !
Features include:
Authentic Looking Logs
Cozy Main Room
Two-sided fireplace open to Great Room/Kitchen
Fire Logs with Touch on/off
Chimney with Smoke
2 Texture Changing Rugs
Drag Tint Windows
Ladder to Loft
Upstairs Loft with Fireplace and Fire Logs with Touch on/off
Front Porch with Stacked Firewood
Sculpted Snow
***teleport to Kaligawa Originals***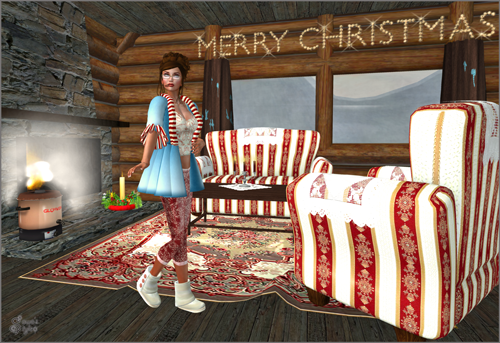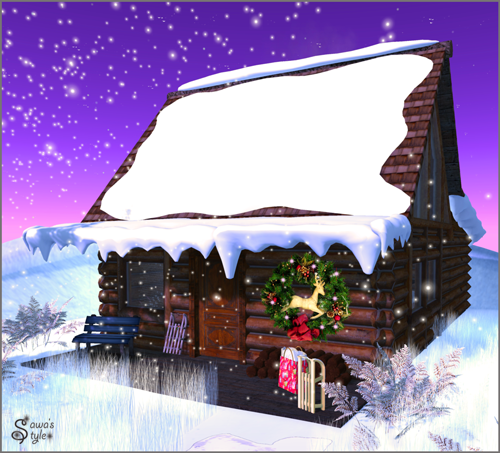 *other credits
skin from Illusory
hair from CaTwA
furniture from PRIME