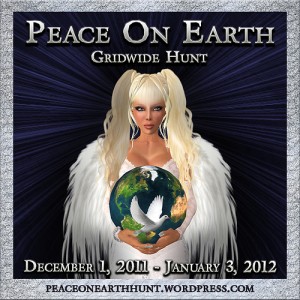 It's time again, on 1st December the "Peace On Earth Hunt" will start for the 4th time.
Sequoia Nightfire (owner & designer of +Aurora Borealis+) has organized a wonderful hunt again. That should prove, that there are also traditions in our 2nd life :)
A huge bunch of designers participated with joy and creativity in this hunt, many terrific items we have to find.
I think it's great that so many designers take part again and again and again to events and hunts and offer free or inexpensive items.
Although it may seem stereotyped, but especially at christmas time, everyone should reflect on the essential itself.
It's nice to please others, to see how many people are happy about little things.
Many things we take for granted, is a luxury for other people in the world, whether in the 1st or in the 2nd life.
'Cause we should remind ourselves, when we complain again how "bad" life is to us. There are millions of people who are happy to wake up every morning again !
In this sense I wish you all a wonderful Christmas season and … Happy hunting!
***list of participating stores***
My 1st items I would like to show are these supercute dress "Bingo" from "Luziefee Design" with matching shoes and bag … look at these cute poodles all over the dress *sighs* and I'm using the "Incongrous Harmony" sphere from [Heretica]. These sphere comes with  different yoga-poses (also usable as group-yoga-pose).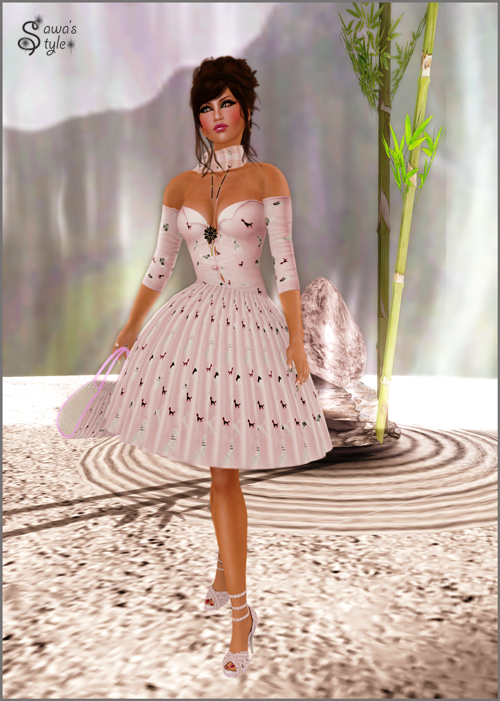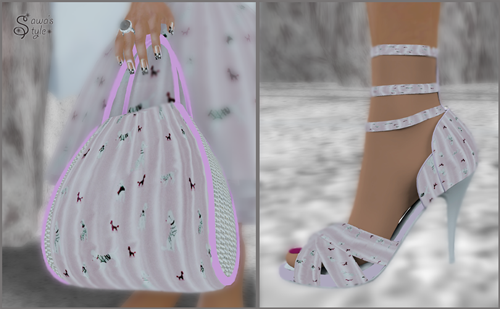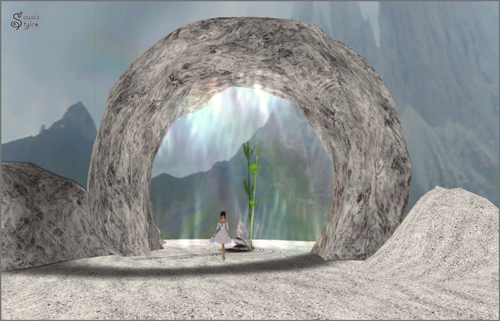 *other credits
skin from Filthy
hair from CaTwA
jewelry from Fluid Furniture **last POE-hunt-item**
nails + ring from Love Soul